What are the best travel essentials for men?  I've asked a diverse group of men, all frequent travelers, and the responses were remarkably similar.  They ranged from luggage to cool gadgets to travel reference material.
These thoughtful suggestions evolved into a curated list of travel accessories for men who love to travel.  These items make great gifts for the business traveler as well as the world explorer. Good for any occasion whether it's a birthday, anniversary, or the holidays.
20 Travel Essentials for Men Who Love to Travel
Maybe you don't have time, or are not inclined to think too much about packing toiletries. Get a pre-packed kit of everything you're likely to need, then replenish as needed.
This kit has a great assortment of men's travel-sized toiletries such as deodorant, shampoo, shaving cream, and more. No need to go out and buy all of these separately!
This is a project the entire family can be engaged in.
What a fun idea! Each time you visit a country, you scratch off the area revealing a colorful world map. Makes a great addition to an office or living room.
This is the type of product that you never knew you needed but now can't imagine living without.
Charging cords are a pain, right? They get into a tangled mess unless you have an organizer like this one. It's compact for travel, but you can fit a TON of adapters, cords, and SD cards.
This is a great invention and is one of our favorite travel essentials for men! It's a ballpoint pen, stylus, bottle opener, mini flat-head, Phillips screwdriver, metric and inch ruler, and phone stand combined into one compact tool you can carry with you anywhere.
It's fun to go through this book with the family.
Planning a road trip across the United States? Or maybe you have a goal of visiting each state as part of your travel bucket list. Don't go without this book.
This is a very romantic journal to share with a significant other.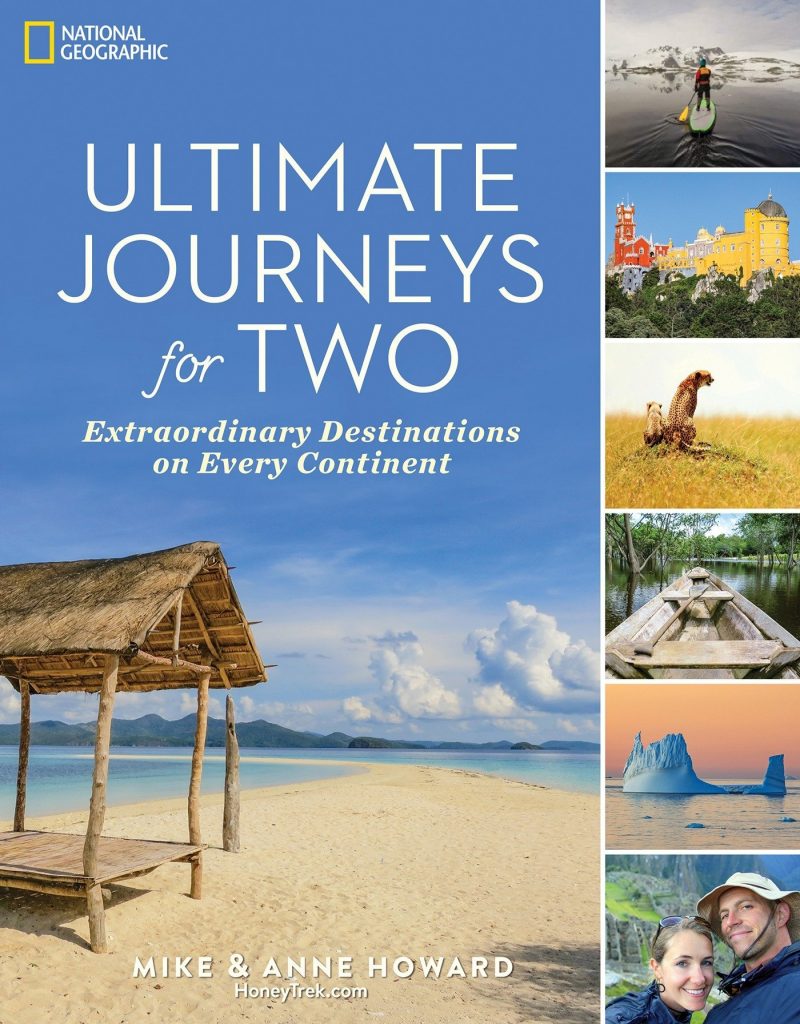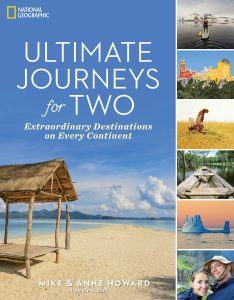 If you need some inspiration to plan your next trip, you need this book.
On of the benefits of this toiletry kit is that you pack it, take it on the trip and when you return you just leave it in the luggage. It can be your "travel kit"  so you don't have to pack and unpack toiletries.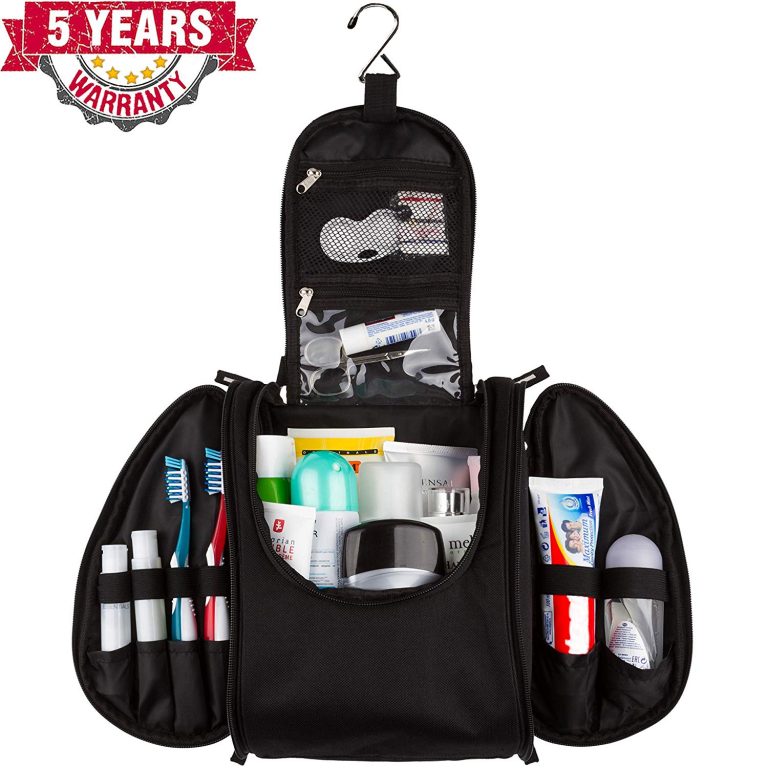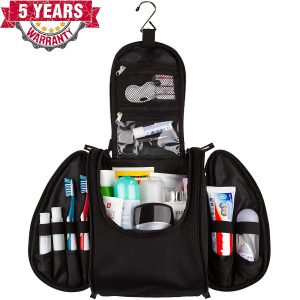 With 17 compartments, this hanging toiletry bag will keep all of your shampoos, soaps, toothpaste, etc. organized even if they aren't travel-sized. The fact that it hangs up and compresses to fit in your suitcase when not full are added bonuses.
How many times have you gone on a trip, bought more than you expected then couldn't fit it all into your suitcase? If you don't want to buy another piece of luggage, this travel accessory is ideal.
This backpack is great for travel because it's lightweight yet sturdy and holds a good amount. It's great for day hikes, or to take with you in case you need an extra bag when you return from your trip. When you're not using it, you can fold it up into a pouch that's no bigger than a sandwich bag.
Half of the guys who contributed to this list of travel essentials for men mentioned some sort of car trunk organizer.
Keep your trunk organized during your next road trip with this sturdy cargo organizer.
Don't want to live in sneakers but love the comfort. Here's an alternative.
These shoes, which come in a multitude of colors, are a great addition to your travel wardrobe because they serve both as casual dress shoes and sturdy walking shoes for exploring.
When traveling overseas, you used to need a whole set of power adapters. Not anymore! This little block charges all of your gadgets. Note that it is NOT for high-power items like hair dryers.
Looking goooood, dude.
Does he need some new grooming tools? Then this is another must-have item on our travel essentials for men. This gift set contains travel-sized men's grooming items and a stylish carrying case to boot.
I love the feeling of security I get from knowing my valuables are safe on my person.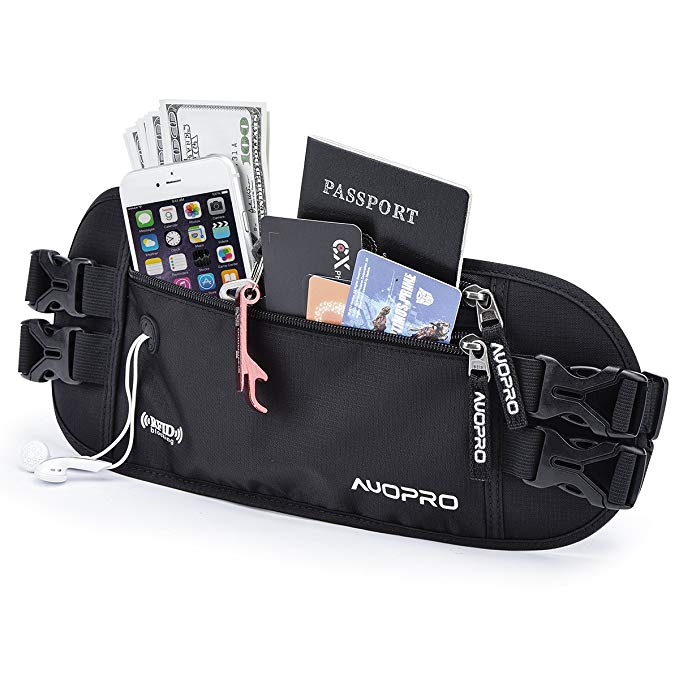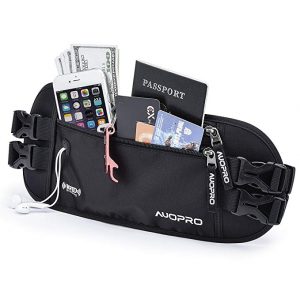 Keep your valuables and personal identification safe while out and about on your trip. Holds your passports, money, phone, and more, all hidden away under your clothes. Also has RFID protection to keep your cards from being scanned and account numbers stolen.
Critical must-have on a wilderness or hiking trip.
Heading off on an outdoor adventure? Don't forget your binoculars to catch close-ups of wildlife without disturbing their natural habitat.
Here is another way to ditch the fat, uncomfortable wallet protruding from your back pocket.
While this wallet looks small, it holds a lot. There are 7 card pockets and an integrated money clip. Also comes with RFID protection to protect against data theft.
Useful, cute and will be appreciated by whoever receives it.
This stainless steel tumbler keeps your cold drinks cold, and your hot drinks hot. It will also fit into any cup holder, making it a great gift for an upcoming road trip!
This stylish cross-body messenger bag makes a great addition to your luggage as a carry-on item. You can easily fit a tablet, your wallet, medication, and more in comfort.
Love these quick-drying travel essentials for men
Microfiber towels are a must-have item for frequent travelers. They are lightweight, absorbent, and quick to dry.
Be ready for any type of weather with these convertible hiking pants. Need shorts instead? Just remove the lower part of the pants at the zipper!
If you know you'll be in warmer climates, then don't leave home without these cargo shorts. They are lightweight, spacious, and quick to dry.
If you like this post, you'll also like: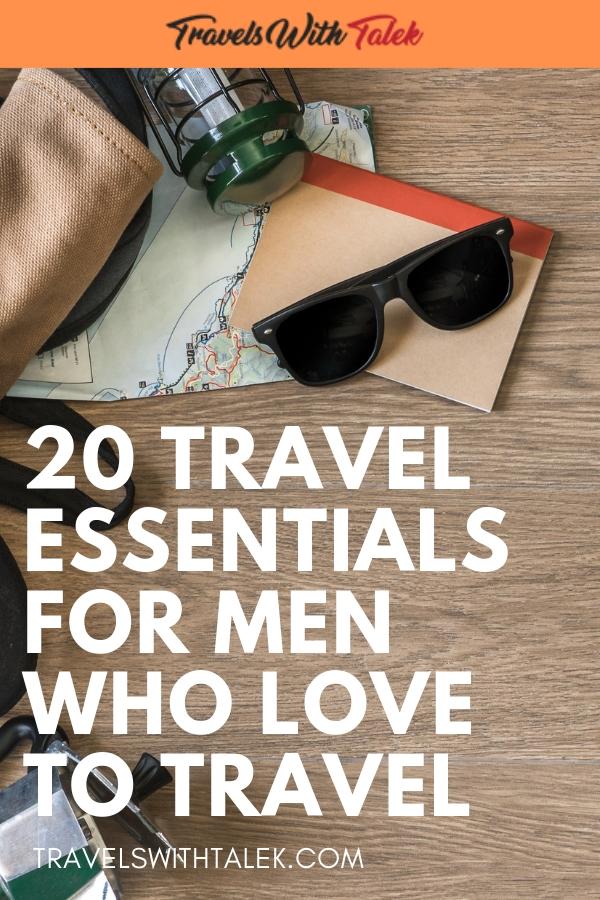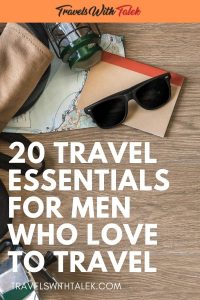 BTW, if you are getting ready for your trip, make sure to take advantage of these useful, money-saving links to book your trip:
I personally use, and can recommend, all the companies listed here and elsewhere on my blog. By booking through these sites, the small commission we earn – at no cost to you – helps us maintain this site so we can continue to offer our readers valuable travel tips and advice.