I am very happy to share with you my interview with best selling author, Matt Kepnes, the founder of Nomadic Matt, arguably the single most successful travel blog around. Matt's New York Times bestseller is "How to travel the world on $50 a day." His city guides include Paris, Amsterdam, Hong Kong, Bangkok, Iceland and my personal favorite, New York City. Read on to learn industry tips and advice to help you create a better travel experience.
How did you start your journey towards becoming one of the most successful travel entrepreneurs and best selling author of travel books?
I'm sort of the accidental travel writer. My journey started pretty much like everyone else's: I had a job I didn't like, and I wanted to get out and see the world. After meeting some travelers in Thailand, I decided to quit my job and travel for a year, expecting to come home after, and then settle down. But when I came home I realized I wasn't ready to keep doing that. So, in 2008, I left and I started documenting my travels (long before travel blogs were common). I just kept on going, and before I knew it I had been on the road for a decade and had a huge website. It was never something I started out desiring to do. It just happened.
What was the big turning point for you in your travel entrepreneur career?
I think one of the big turning points for me was an interview I did with Matt Gross from The New York Times. Matt was looking for travel bloggers who made money from their blogs. I reached out and did a quick interview. When it was published, I had so much traffic that it crashed my site. That interview put me on the map, giving me the boost and exposure I needed to take things to the next level.
What drives Nomadic Matt to travel?
The world is a big place full of amazing things and wonderful people! Why wouldn't you want to experience that? There is just so much to see and do (and eat!). The world is a puzzle, and I think traveling and learning about the people in the world helps you figure that puzzle out.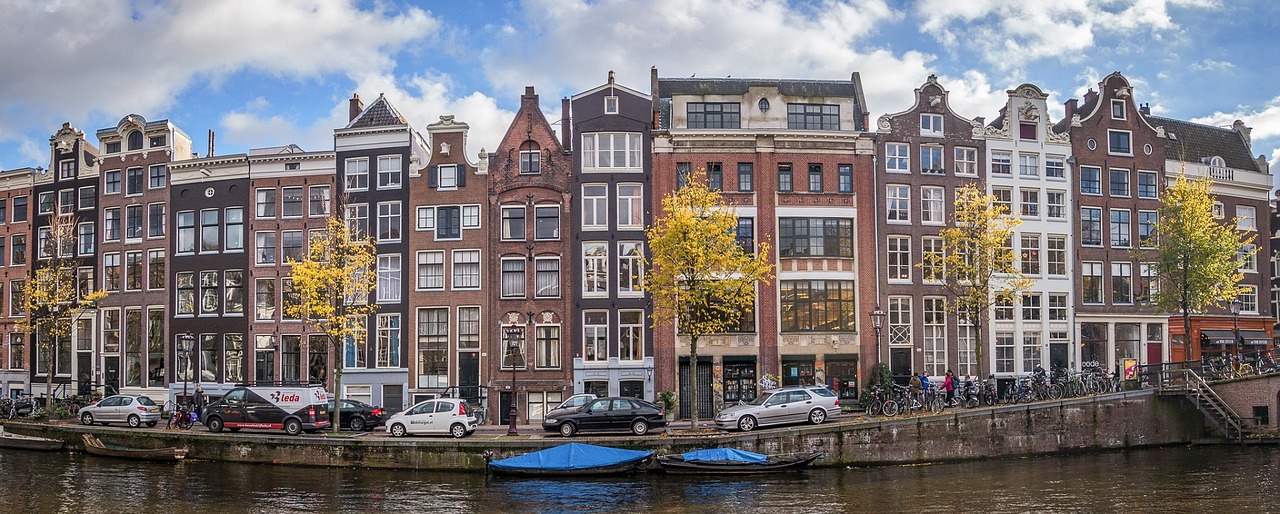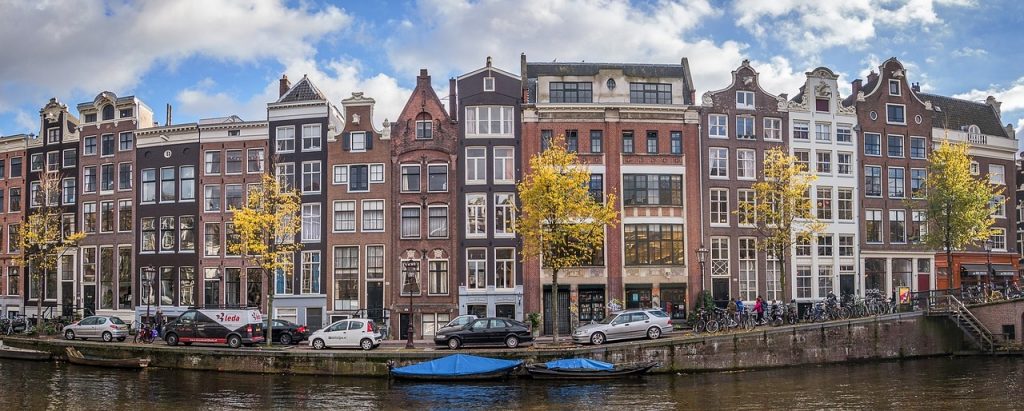 What have you found are some of the reasons people hesitate to travel, and how can they overcome them?
There are a million and one reasons why people don't travel, but it usually comes down to fear or priorities. Often I hear people say they are too poor to travel, but then they will drop $10 on a latte, spend $50 on drinks at the bar, and take Ubers everywhere they go. Little do they know that if they just cut those expenses, they could be on the beach in Thailand in no time! People are also afraid — afraid of the unknown, of other cultures, and of taking risks. But if you've ever traveled, you know that the world isn't nearly as dangerous as the media makes it out to be. Chances are you're just as safe traveling as you are at home. But inaction is easier than change, so we just settle. The only way you'll overcome those is by shifting your priorities and putting travel in the forefront. Without doing that, your travels dreams will always be just dreams.
Do you believe there is such a thing as a "travel gene"? Is the desire to travel innate or learned?
I don't think there is a travel gene. Sure, genes may encourage certain types of behavior, but I don't think you can pin "travel" specifically on someone's genes. I think there are more factors at play, like their culture and environment, as well as their level of privilege. In cultures where travel is normalized (like in Europe or Australia), you'll see much more people embracing that and traveling more. Here in the US, Americans don't have that same view on travel which is likely why Americans don't travel.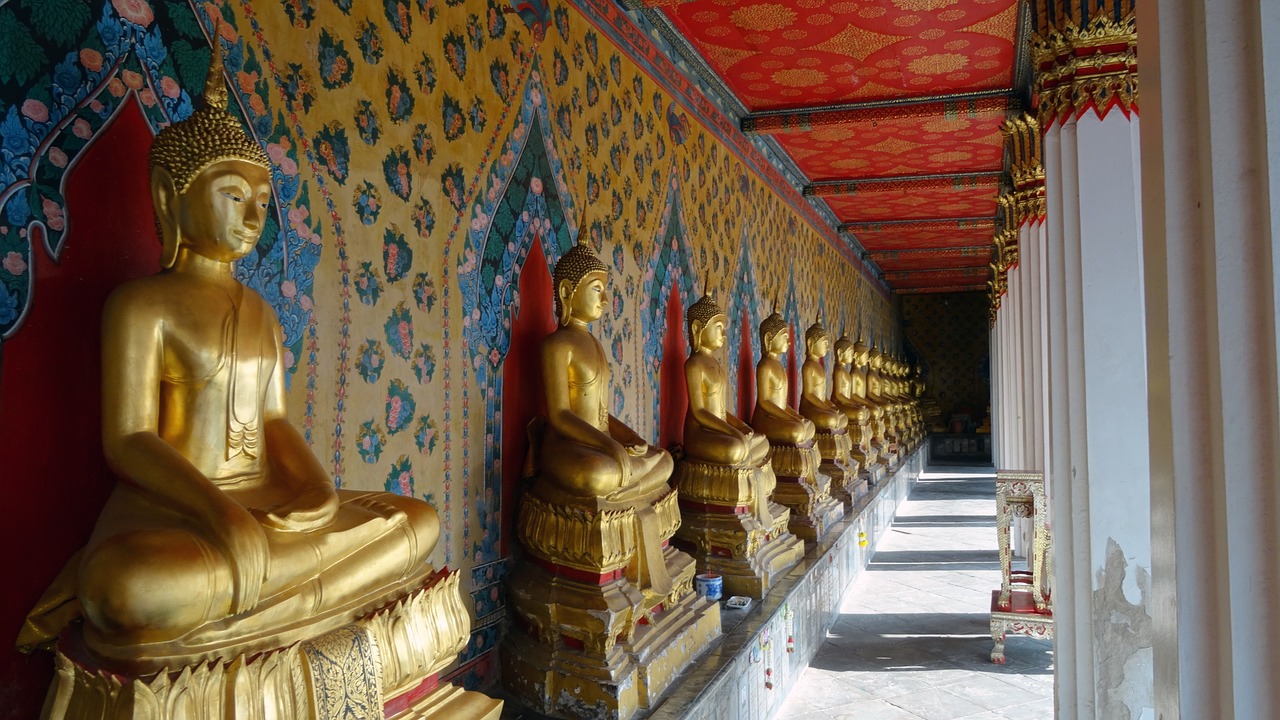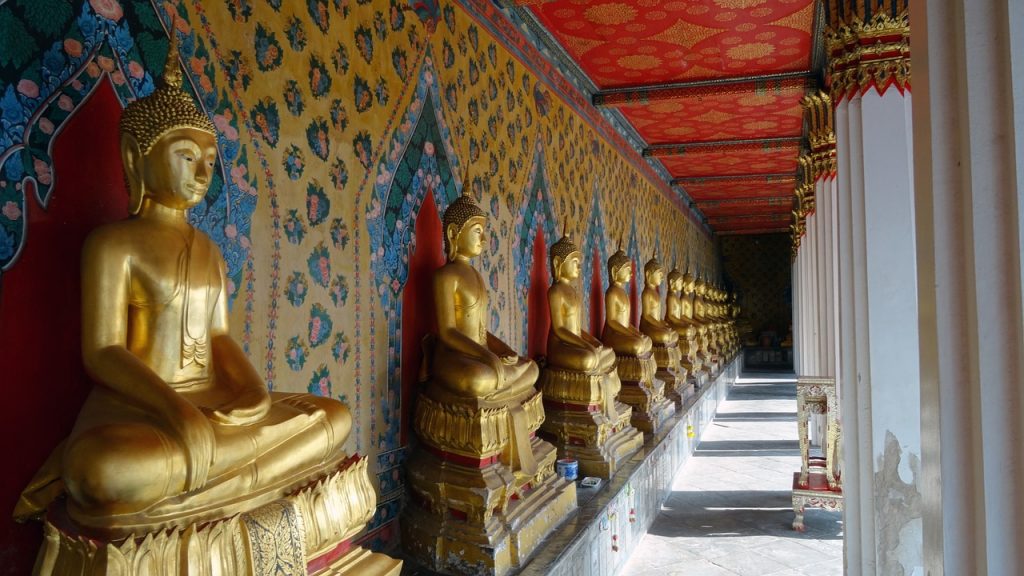 What do you see as the next three great world-wide travel trends? What is driving them? How do you intend to capitalize on them?
I don't really focus too much on the trends unless they end up sticking around. There's always some new app or a new website, and while some of them can be revolutionary (like Airbnb or Scott's Cheap Flights) most don't end up lasting. So I don't focus on the trends — and I don't think the average traveler needs to either. If you want to try something new, go for it. But it's likely not going to drastically change the fundamentals of travel. The best travel tips have been around forever (take local transportation, eat local, avoid hotels, get off the beaten path, etc.) and no new "trend" in travel has really changed that!
In your experience, what are the best websites for finding and booking cheap flights?
I think for finding consistent, specific searches you'll want to use Skyscanner or Momondo. For amazing (but less consistent) last minute flight deals, I would go with Scott's Cheap flights. His newsletter is great. If you're looking to find more tips, I wrote a really long and detailed article on how to find a cheap flight!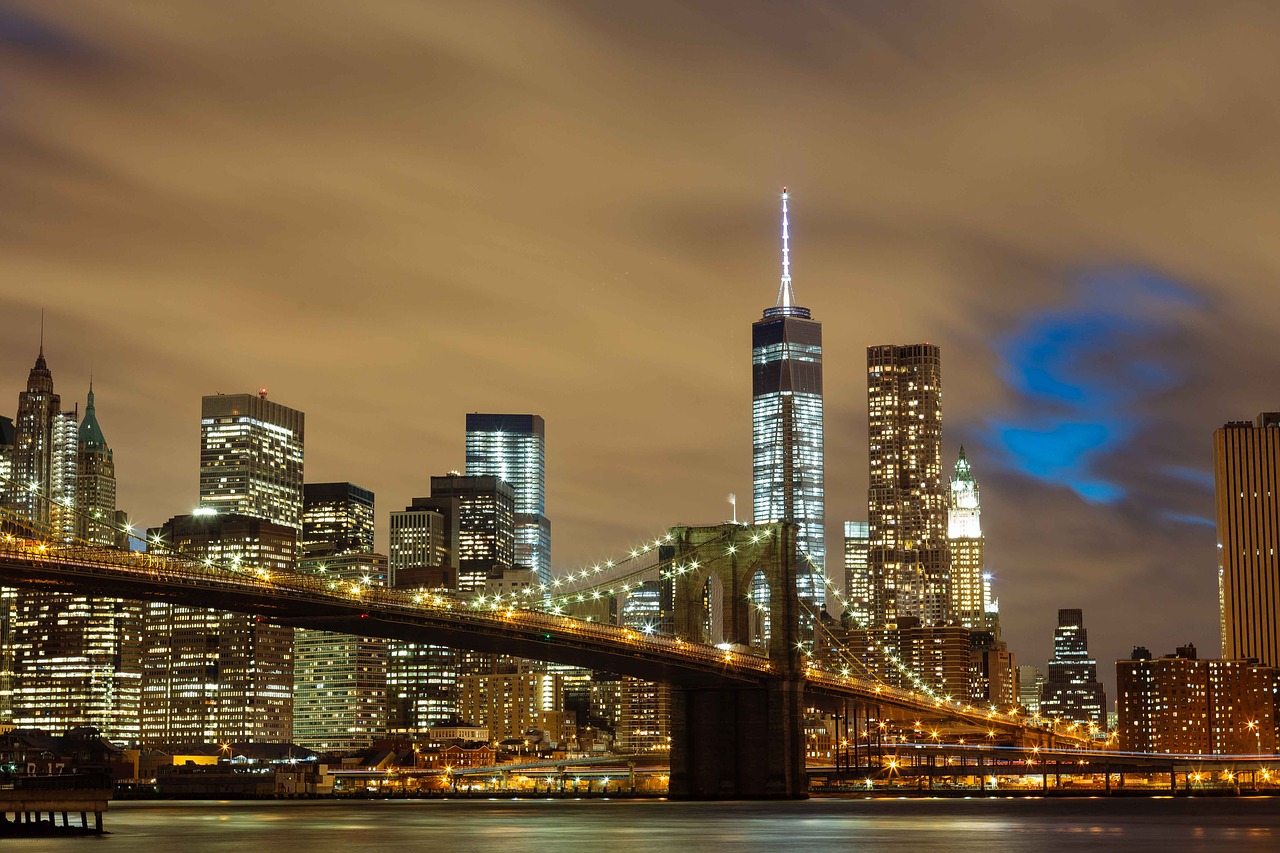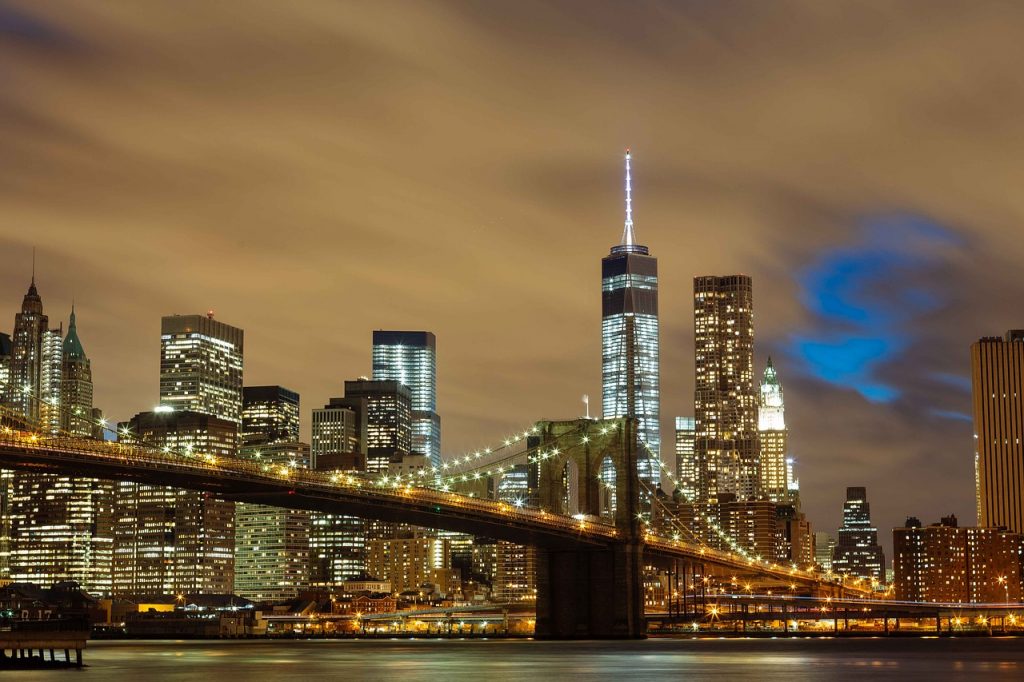 What has been your biggest surprise in relation to people's travel habits?
I'm always surprised when people complain that travel is expensive. Even to this day, people still have this notion that the ONLY way to travel is by staying in hotels and spending lots of money. People assume that luxury travel is the only way because that's what they see in the media—the beaches, the resorts, the fancy treatment.
I'm sure you've been asked this many times, but I believe people are interested in knowing what is Nomadic Matt's favorite destination?
I can't pin down an all-time favorite destination, but there are a few places that I keep visiting: Bangkok, Amsterdam, and Paris to name a few. I've been to each of those places more times than I can count, and will likely go back again. They are just cities that I connect with, where I feel at home. They have a lot to offer both first-time visitors and veteran travelers, which is why I keep going back!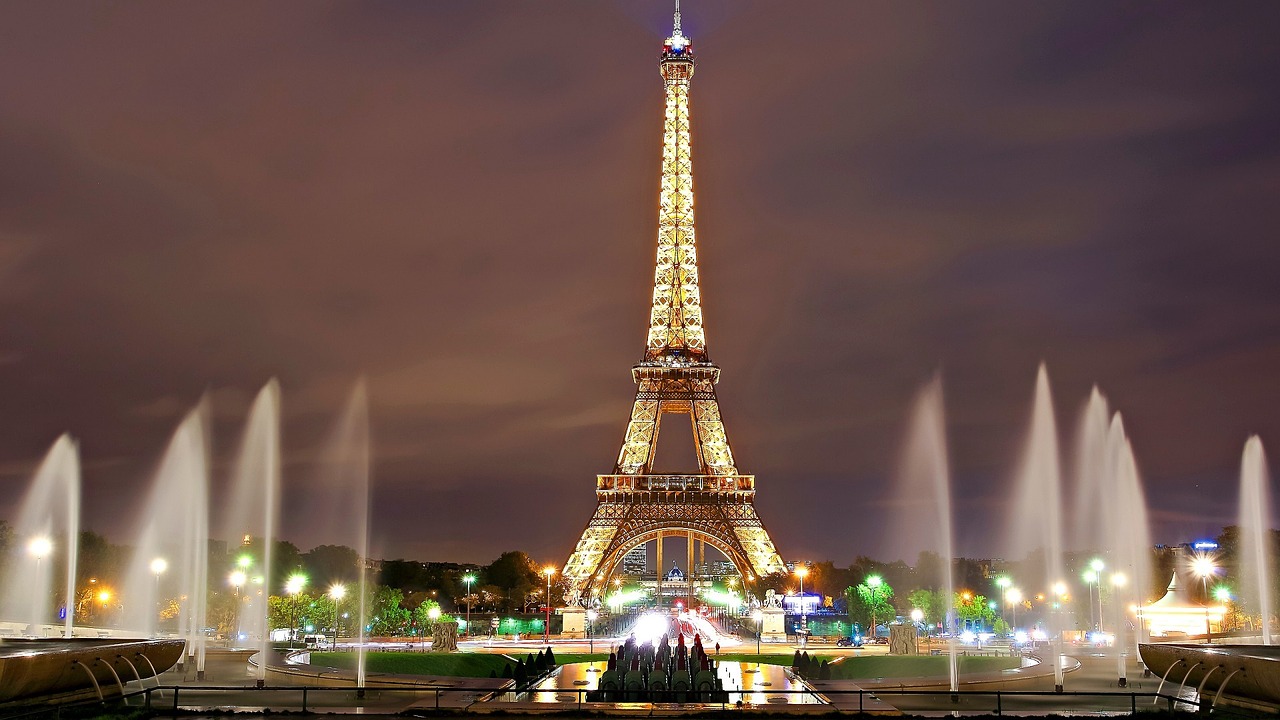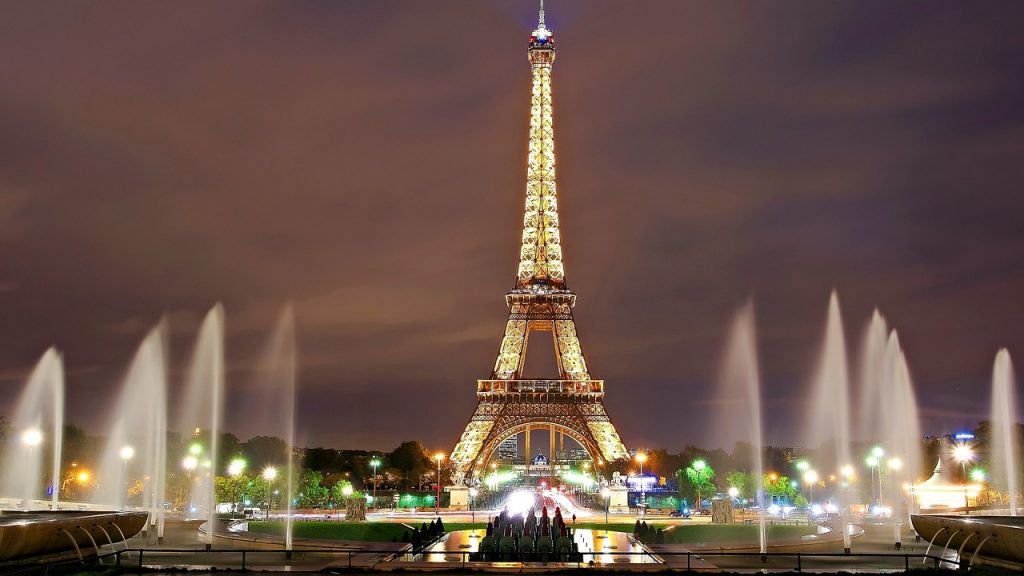 What part of your job do you wake up in the morning and get excited about doing?
I love starting new projects, whether that's a new guidebook, a starting a conference, or just writing a new blog post. It's fun to plan something out and watch it evolve and come to fruition. Sure, it's definitely a struggle at times, but seeing something completed is always rewarding. My team always tells me to chill out since I'm always coming like "I have this new thing we should do!"
What do you least enjoy? What keeps Nomadic Matt up at night?
Failing and failure. There will always be projects that don't work out and blogs posts that you think will be great but fall flat. And there are a million things to juggle at once, which can be stressful. Now that I have a team, we have a lot on our plates so it can be tricky to keep everything moving. It's a lot of work, but I've come to just accept it and not let it get to me as much these days.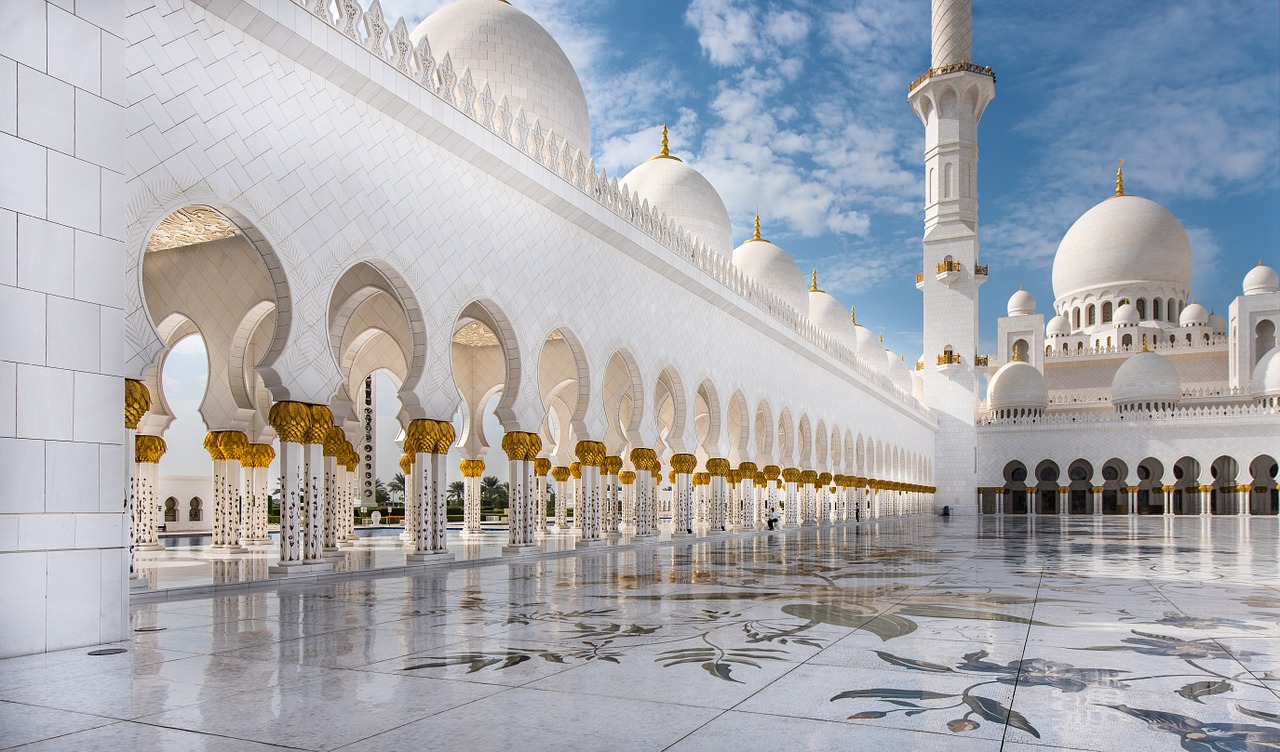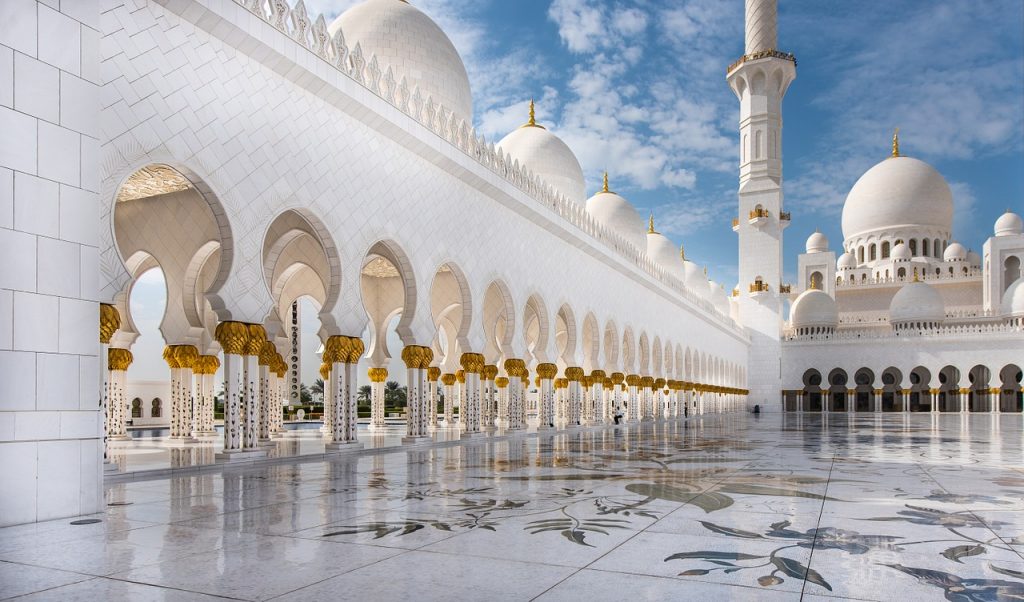 What recommendation would you give to people that dream of traveling but never actually pull the trigger?
There is no time like the present! Waiting until a retirement that isn't guaranteed is a risk. Putting your dreams on the back burner is a risk. Nobody gets to their deathbed and wishes they worked more or saved more money — people wish they took the plunge and reached for their dreams. So don't wait until it's too late. Start taking steps toward making your travel dreams a reality today. Get a travel credit card, open a new savings account, make a budget. Just do one concrete thing today to get you closer your travel goal. Just one. Then, tomorrow you can do another. Keep the momentum going and before long you'll be sitting on that plane. It all just starts with that one step.
Thank you, Nomadic Matt, for sharing your experience, expertise and insight with our readers.
Some of the links on this page are affiliate marketing links. If you purchase products through these links I make a small commission at no cost to you.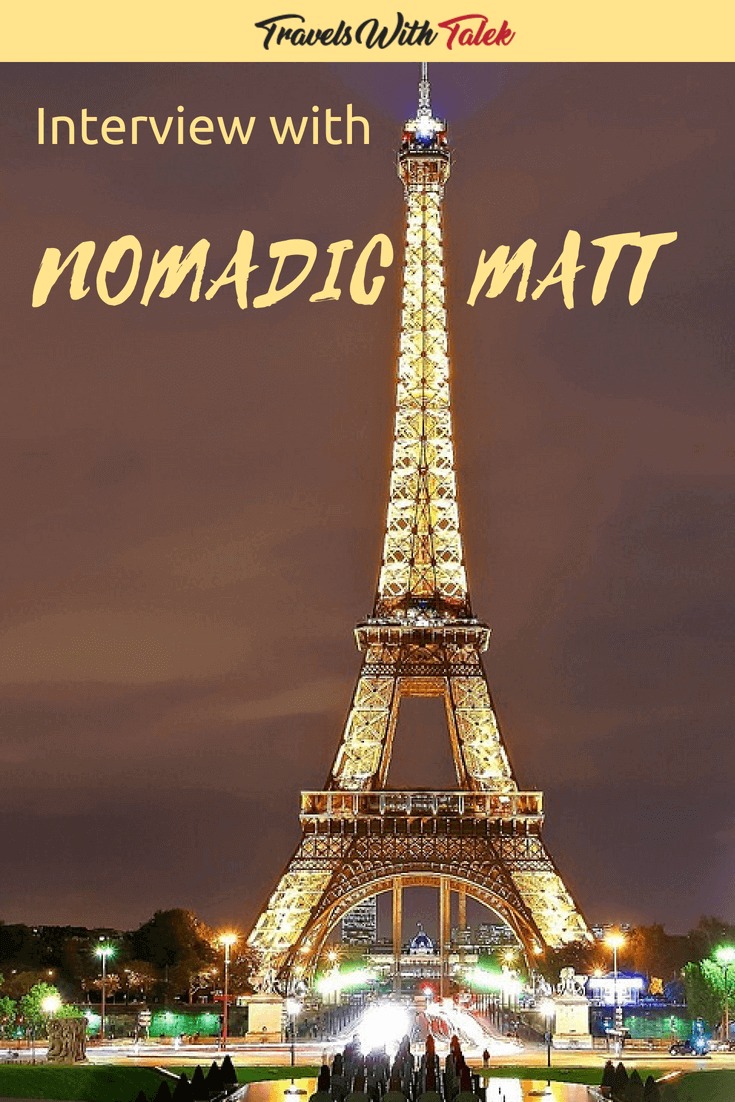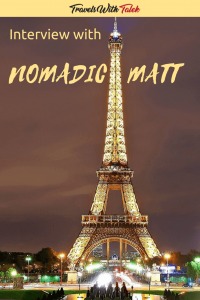 BTW, if you are getting ready for your trip, make sure to take advantage of these useful, money-saving links to book your trip:
I personally use, and can recommend, all the companies listed here and elsewhere on my blog. By booking through these sites, the small commission we earn – at no cost to you – helps us maintain this site so we can continue to offer our readers valuable travel tips and advice.