Updated November 5, 2019
Multi-day extreme tours are a great way to experience an adventure that may be too unfamiliar, costly or you may lack the necessary skills to undertake on your own.  In some cases, independent travel to a particular country is prohibited by that country's laws. Here is a curated list of group tours that provide an exciting adventure while being guided by knowledgeable professionals with experience in the area and the necessary gear to make your trip one that you will never forget.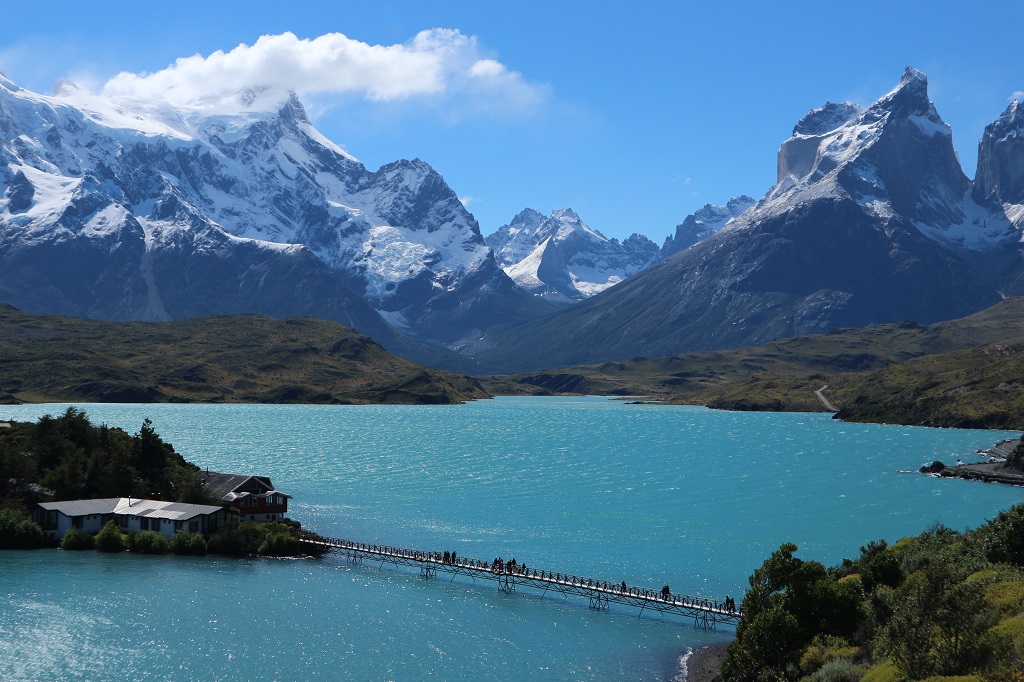 Multi-Day Extreme Tours for Adventure Lovers  
The Greek Isles
A few years ago, I went on a Greek Islands sailing tour with G Adventures. I've always loved boats, and the idea of being on a small sailing boat was intriguing. It was also the first time in 10 years I was getting on a plane, so I wanted something really amazing to keep me motivated to travel to Greece.
The boat was small, only room for 8 passengers, but since it was late in the season, there were only 4 of us plus the captain/guide so we each got our own cabin. It's worth noting that you need to be comfortable with tight quarters. The bathrooms were incredibly small, and we all ended up showering in our bathing suits off the back of the boat most days.
Our trip sailed for 7 days in the Cyclades group, starting in Santorini and ending in Mykonos, and we were at a different island almost every day. Because of the type of tour it was, the journey was actually a bit more flexible than a normal land tour. The guide showed us a map at the beginning and talked about the possible routes to end up in Mykonos, so we had some input on which islands we visited.
We didn't have a strict schedule of activities either. The whole itinerary was pretty laid back, so we explored the islands on our own or spent time on the beach or having a milk coffee at the café. It was definitely an interesting experience, and I'm glad I went.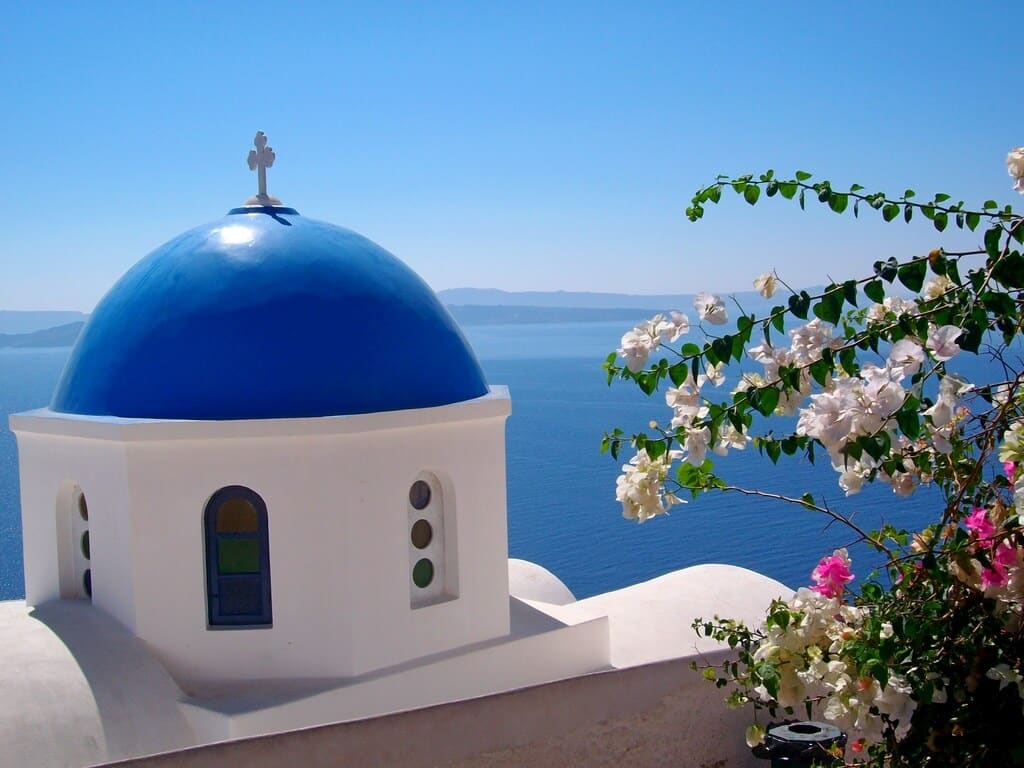 Andy blogs at Travel Made Simple
*****
Extreme Tours in Tibet
I journeyed to Tibet across central China in a caravan of Land Cruisers with a group of Chinese tourists who welcomed me as if they had known me all their lives. It was the experience of a lifetime.
Tibet is China's autonomous region where political instability occasionally flairs up. The Chinese government maintains strict controls on tourism and the official entry regulations change frequently. You can only enter Tibet with an organized group. You must stay with your group the whole time. Independent travel is prohibited. There are additional requirements; a Chinese visa and a special, separate permit to enter Tibet that you can only obtain from agencies authorized by the Tibet Tourism Bureau in the capital city, Lhasa.
As daunting as all this sounds, you can find services online that will do all this leg work for you and deliver the appropriate documents economically and in a timely manner. You can find them online. Here is one example. These agencies are authorized to organize any number of extreme tours including camping and caravans. They have great experience in the area and are familiar with travelers' needs such as oxygen and altitude medicine, and you WILL need both. The trip took about three days.
Once in Lhasa you will forget all the discomforts of getting there as you take you first view of Potala Palace.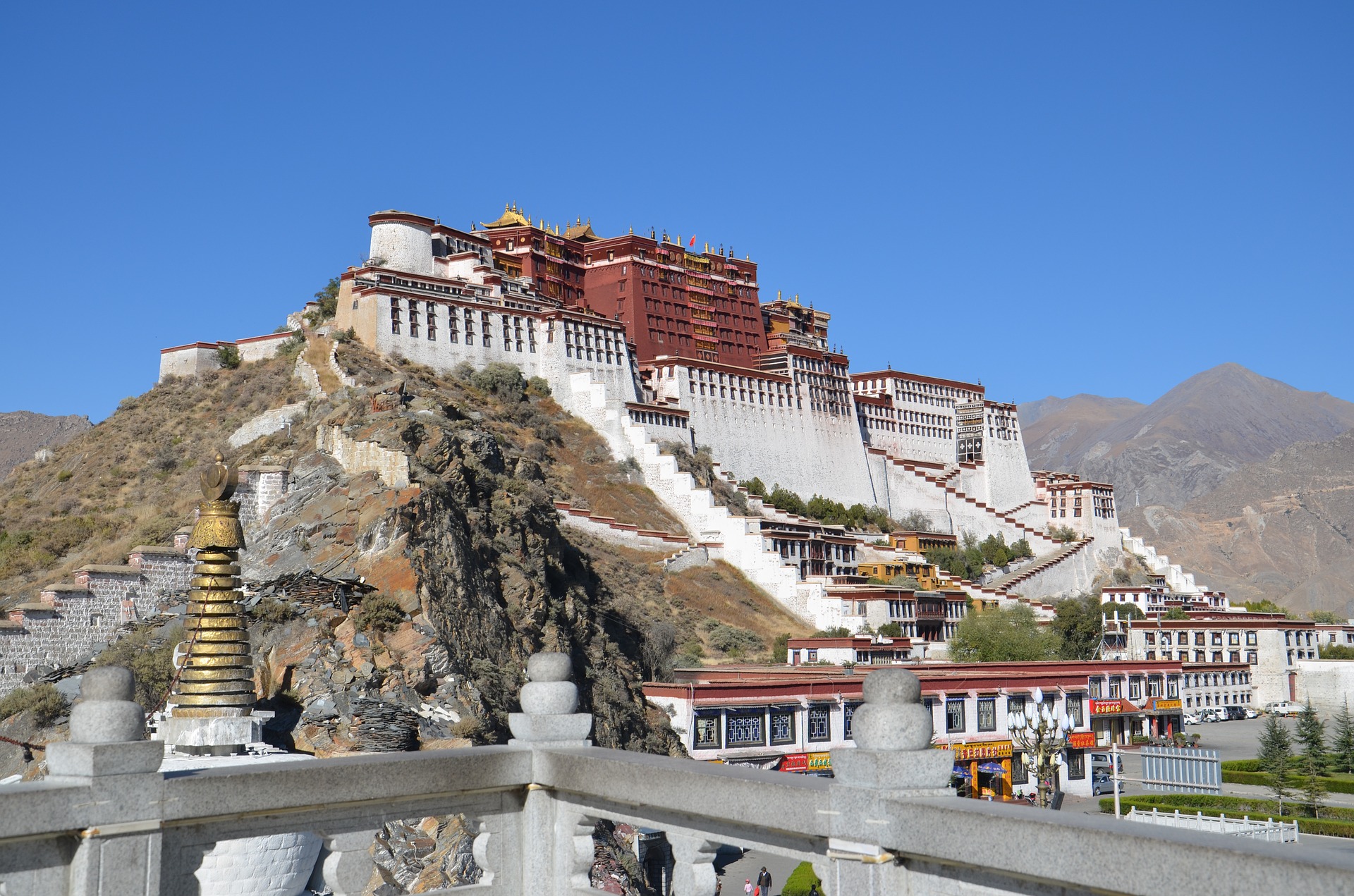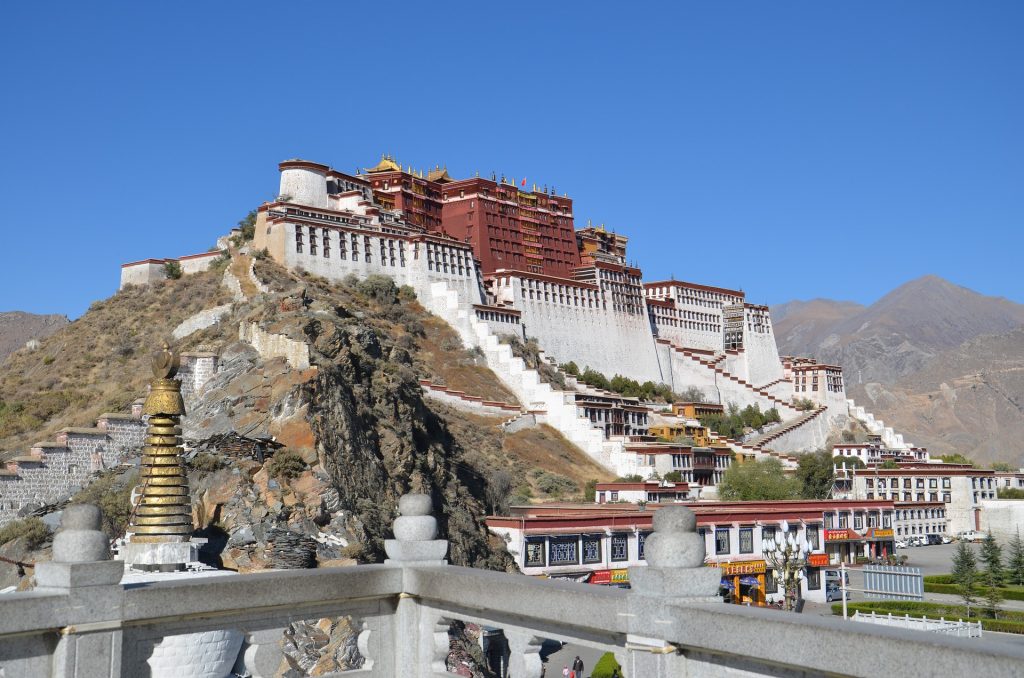 Talek blogs at Travels with Talek
*****
Extreme Tours in the Galapagos
Deciding to take a group tour in the Galapagos was a no brainer for me. I've travelled extensively with group tours in the past and have always had an amazing time. Whilst I love solo trips too, group tours are a totally different experience. They are brilliant for meeting new travel friends and seeing a lot in a short time with a minimal amount of hassle.
The Galapagos are best seen on a sailing trip as it allows you to get to more off-the-beaten-track islands which is where the most amazing scenery and the best wildlife is found. Most Galapagos cruises charge a fortune but by travelling with an adventure travel company, I was able to keep costs down.
I chose to travel with G Adventures having travelled with them several times before and I was not disappointed. The boat was pretty luxurious and the itinerary jam-packed with amazing experiences. The crew were extremely helpful. The Galapagos Islands was one of the most amazing places I've ever been fortunate to explore.
They are my favourite company but I also really like Intrepid travel and have actually written an article comparing the two companies; G Adventures vs Intrepid Travel. But you are likely to have a great time no matter which company you choose.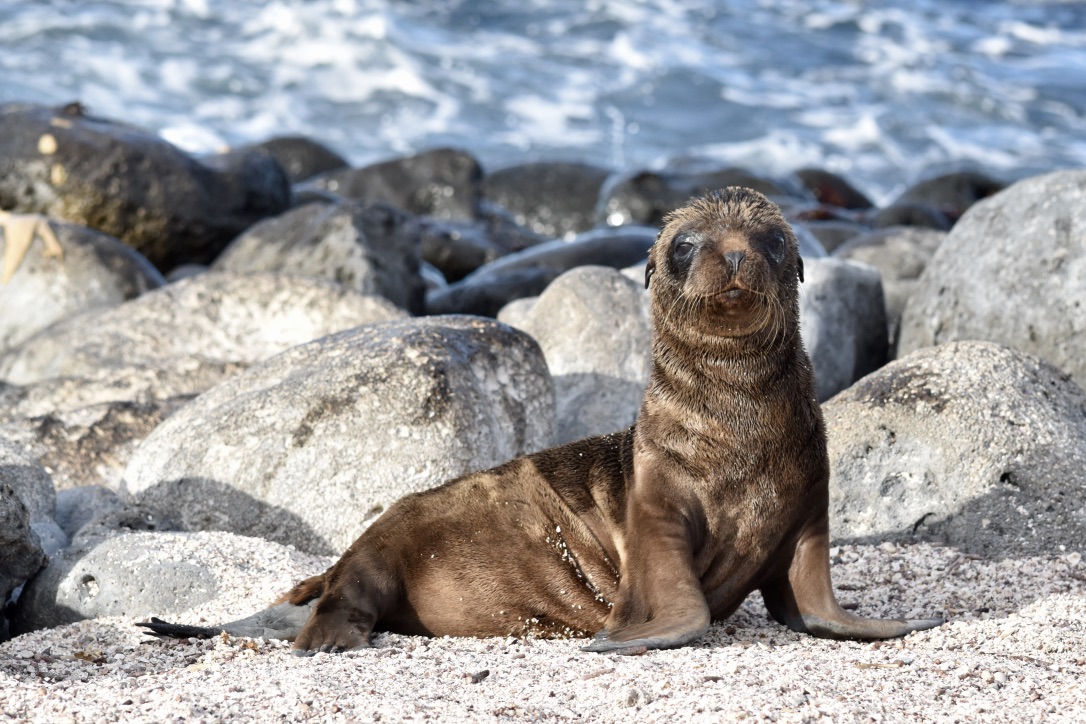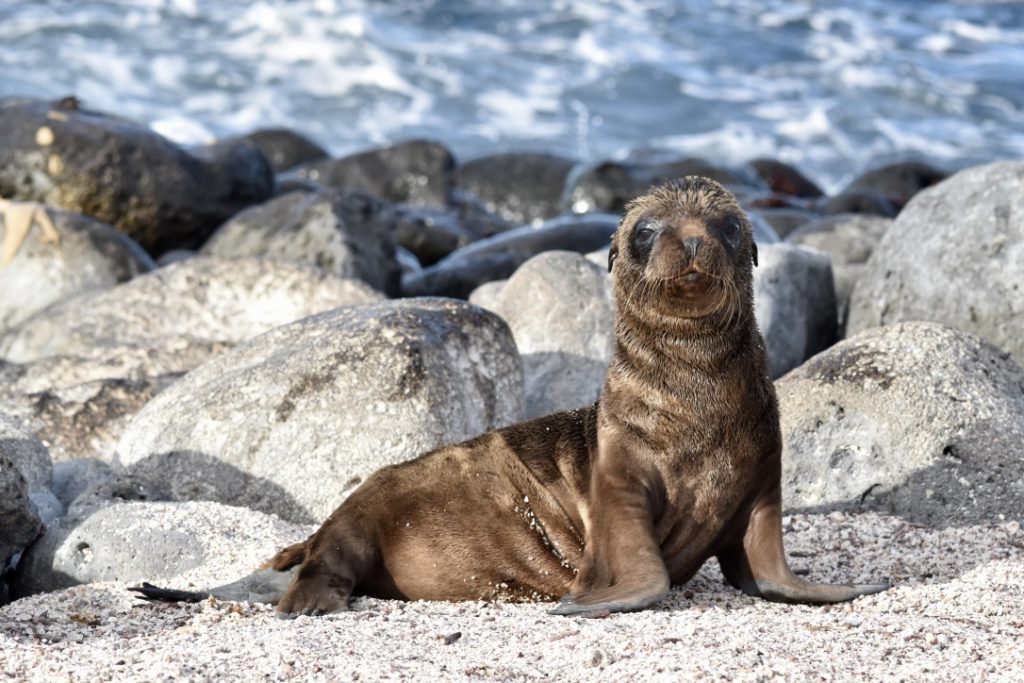 Leanne blogs at The Globetrotter GP
*****
Machu Picchu
Like many people who travel to Peru, I always knew the Machu Picchu was going to be one of the top destinations on my list. After looking into the Inca Trail and deciding it was out of my budget, I started thinking about alternatives. When I arrived in Peru, many people told me about the Salkantay Trek. It seemed more up my street, without the need to book months in advance and with a lower price tag. I arrived in Cusco and booked it the day before departure. I chose Machu Picchu reservations based on the great review I had heard both in-person and online.
The extreme tour trek took 5 days. The first 2 days were the hardest, as you adjust to the altitude. John, who was the guide for our group of 14, was great and had many tips and natural remedies for helping with altitude sickness. On Day 2 we reached 4600 m, the highest point. The view here was breathtaking, as you stand in bright sun light at the foot of the sn​ow-covered peak of Salkantay mountain. Another highlight was the stunning clear blue lake at the top. From there on we descended and it became a little easier. The next days were a mix of rainforests, dirt roads and Inca ruins, until on the 4th afternoon we reached Aguas Calientes. We stayed in a great hostel here, and were well rested for the final ascent to Machu Picchu early the next morning.
The tour itself was very well organised, and the food was amazing. They catered well to my vegetarian diet, and provided enough for us all even though we were starving after 8 hours of walking! Our guide managed to keep people motivated when things got tough, and set realistic goals. "Camping" was a lot more enjoyable than I thought, the tents are already set up for you and include foam mattresses, and the sleeping bags kept us warm even in temperatures below freezing.
I originally wanted to trek Salkantay without a guided tour, but after looking at the price of $200 USD for 5 days, including Machu Picchu entrance ticket, I realised it would not be any cheaper to go it alone. Plus, I met some great people and really felt like the company motivated me when altitude sickness took hold of me!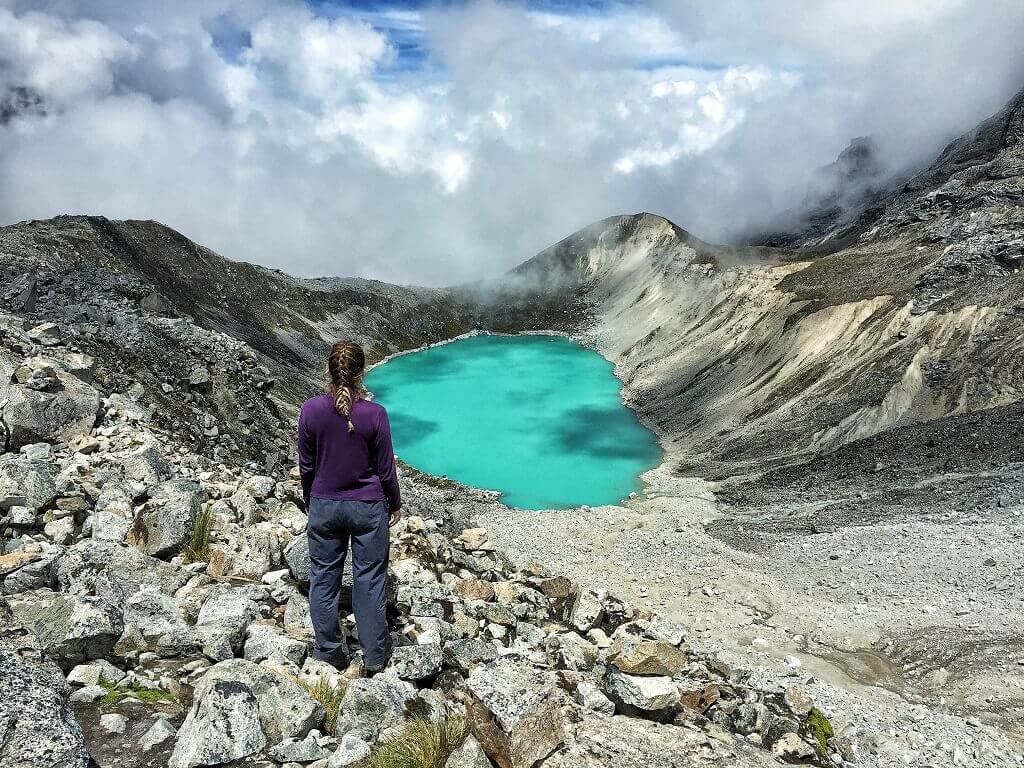 Demi blogs at Around the World with Her.
*****
Tok Tokkie Trails, Namibia
I love independent travel, and will only join group tours if it offers a unique or otherwise inaccessible travel experience. Extreme tours are my one exception. Namibia's Tok Tokkie Trails hike firmly ticks both of those boxes. I was keen to explore the Namibian desert on foot, but was fairly sure I'd get eaten by wildlife if I attempted this one unguided. Plus, I'm the first to admit that I'm a little too lazy to lug around my own gear and set up camp each night. Enter Tok Tokkie Trails: a three day fully-catered and fully-guided hike through the stunning NamibRand Nature Reserve.
Tok Tokkie Trails is perfect for the intrepid flashpacker who loves to be at one with the wilderness, but without forgoing creature comforts. During the day, you'll hike through the seemingly endless desert, walking over rolling grassy plains and undulating sand dunes set against a backdrop of dramatic rocky mountains. While the desert landscape is undoubtedly the star of the show, you'll also spot desert animals like zebra and oryx and learn about the hidden creatures of the desert. At night, you'll be treated in true eco-luxe style to delicious three-course dinners with drinks, a hot bucket shower and bush toilet with prime desert views, and sleeping under the stars in a toasty warm stretcher bed. Luxury to some, essential basic needs to others! Tok Tokkie Trails is without a doubt one of my favourite travel experiences to date – guided or independent.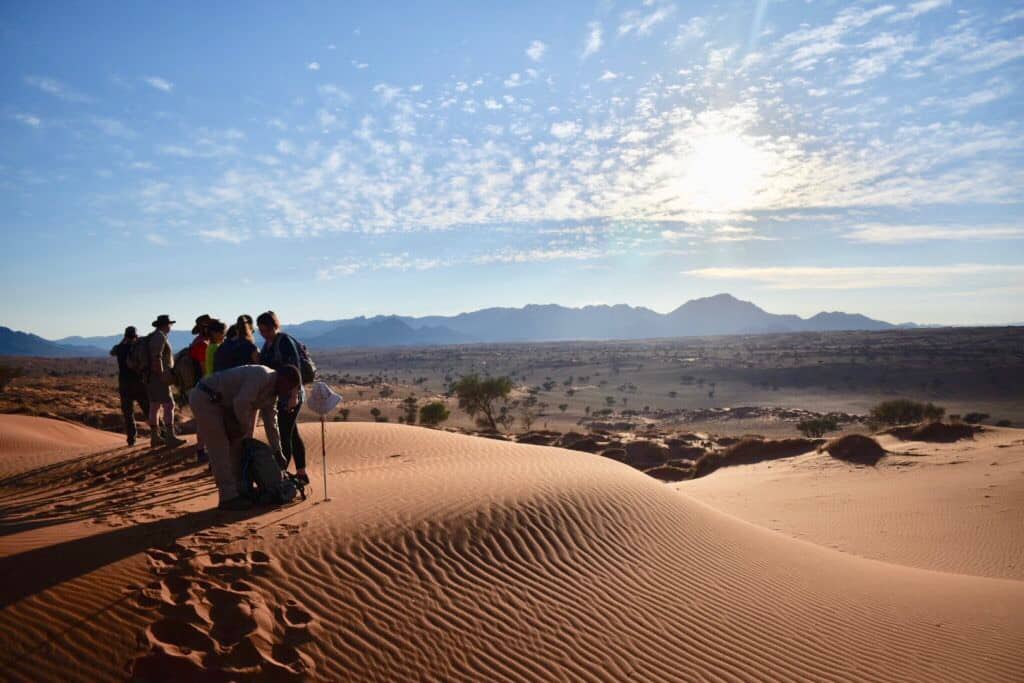 Claire blogs at The Adventurous Flashpacker
*****
Huayna Potosi,  Bolivia
I belong to a group of travellers who don't like going on group tours. I don't like the limitation of my time and activities I can do, but sometimes, a group tour is really the best way out — especially on extreme tours. This is how it was for us in Bolivia when we've decided to climb Huayna Potosi, a 6088 m peak near La Paz. Beside the fact that this mountain shouldn't be climbed solo unless you are a well-experienced mountaineer, there are still several other aspects which made this group tour unforgettable.
The first day, together with guides from Climbing South America and 4 more travellers, we arrived at the base camp at 4700 m and went to the nearby glacier to learn how to walk on snow with crampons and ice climbing. That's a first big advantage of this tour – they actually taught us these skills. Another advantage was that when we've returned there was a delicious warm dinner waiting for us. And the chef actually went with us to the high camp as well, so we didn't have to carry any food with us, just our equipment.
The last advantage we learned at night when we started the summit. It started snowing and we couldn't see anything, so without the guide, we would have been completely lost. One last thing I usually enjoy about group tours including this one is the company of other travellers. It's great to have somebody to play card games with and tell stories in the dark evenings without electricity and internet connection.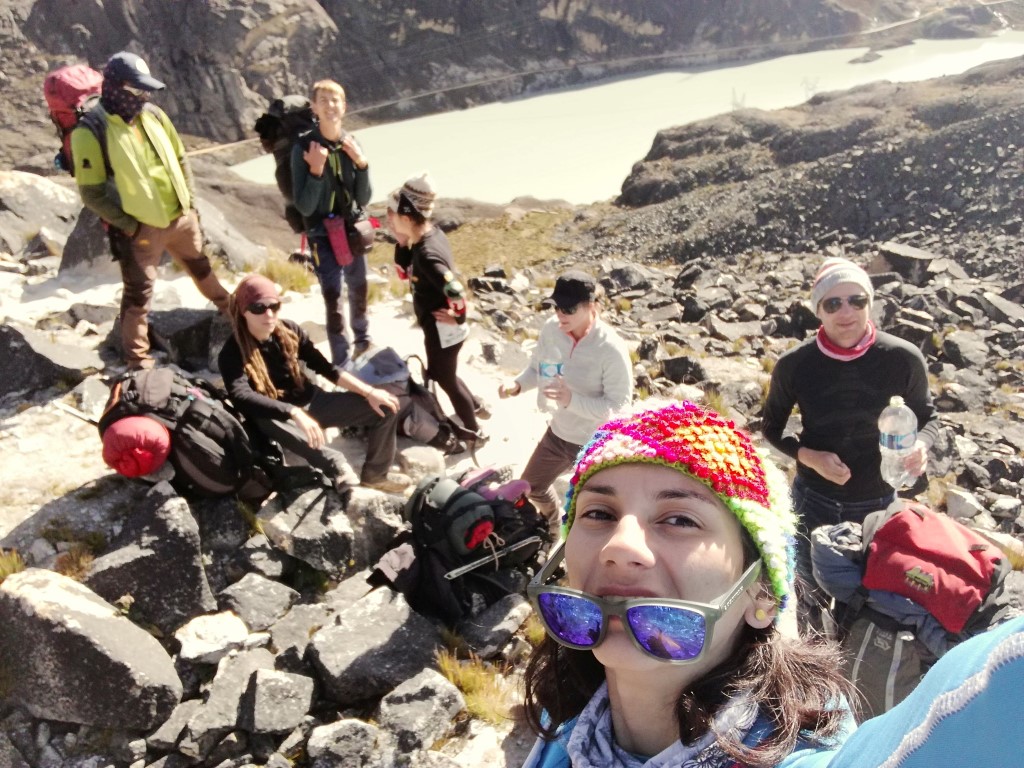 Tereza blogs at Czick On The Road
*****
Indonesian Islands
One of the favourite group extreme tours I have done was a 28-day group extreme tour through the Indonesian islands of Sumatra and Java with G adventures. I had originally planned to travel on my own but to see both islands you really need 2 months and as I only had 1 month I decided to do a group tour so I could see as much as possible.
There were 18 people (the maximum allowed with this company on this tour) in my group and it's a great way to see a country. You don't need to spend time booking accommodation, transport or researching what to do when you reach a place as the guides know the places and you either have set things to do or they can give you the options of the best things to do in that place.
These types of group extreme tours are really good if you only have a certain amount of time to go away or you don't want to travel solo as you will be in a group of likeminded people and if you don't want to have to organise everything, for me it was a great to have a month off researching places to see!!
The highlights of the tour for me, were trekking in the Sumatran jungle to see the Sumatran orangutan in the wild, swimming in Lake Toba, crossing the equator line, hiking Mt Bromo & snorkeling in Bali.
We had an amazing group of people and the tour guide made the trip, with his knowledge and enthusiasm for the country.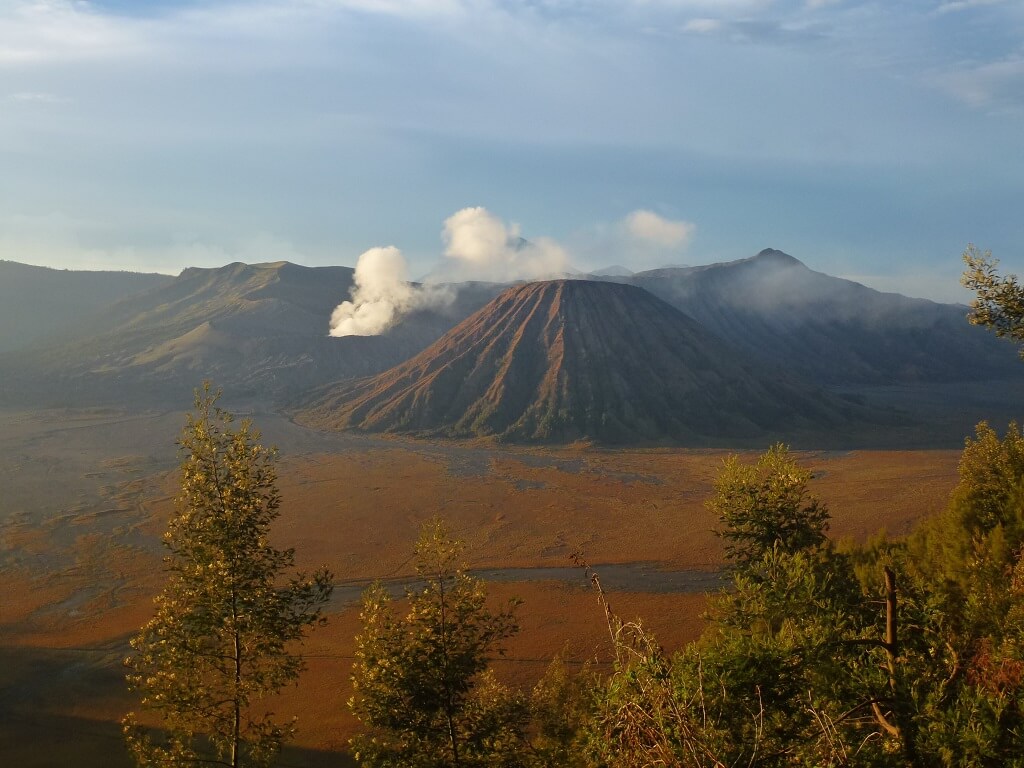 Clare blogs at Travels in Peru
*****
Best of Turkey Extreme Tours
My father had a serious case of wanderlust and he took my mother, me and my younger sisters on his travels. We always traveled independently, often seemingly without much of a plan.
As a baby boomer, my travel life has spanned more than a few decades. Like my parents, my inclination is to put together my own itineraries, an endeavor enhanced by the advent of the internet. However, in recent years, I've enjoyed a hybrid type of travel, part organized tour and part independent.
On a Middle East trip, we decided to do a 7 day Best of Turkey guided tour with G Adventures, a tour agency I'd always associated with a younger clientele. However, our 15 person tour group ranged in age from 21 to 70. We came from 5 different countries and included both singles and couples. By the end of our 7 day trip, we were a group of friends and have stayed in touch via Facebook.
We were led by a Chief Experience Officer (tour guide), a young Turkish woman. Through her, we gained a better understanding of Turkish history and current day challenges. For meals, we could join her or go off on our own, and there was some time for independent exploration built into the schedule.
Our tour used 3 star hotels and a hostel in a 200 year old house. All transportation, including an internal flight and a ferry ride, were included as were admission fees and guides. If you are willing to share with a same sex roommate, there is no single supplement, even if G Adventures can't find one for you. I'd choose G Adventures again.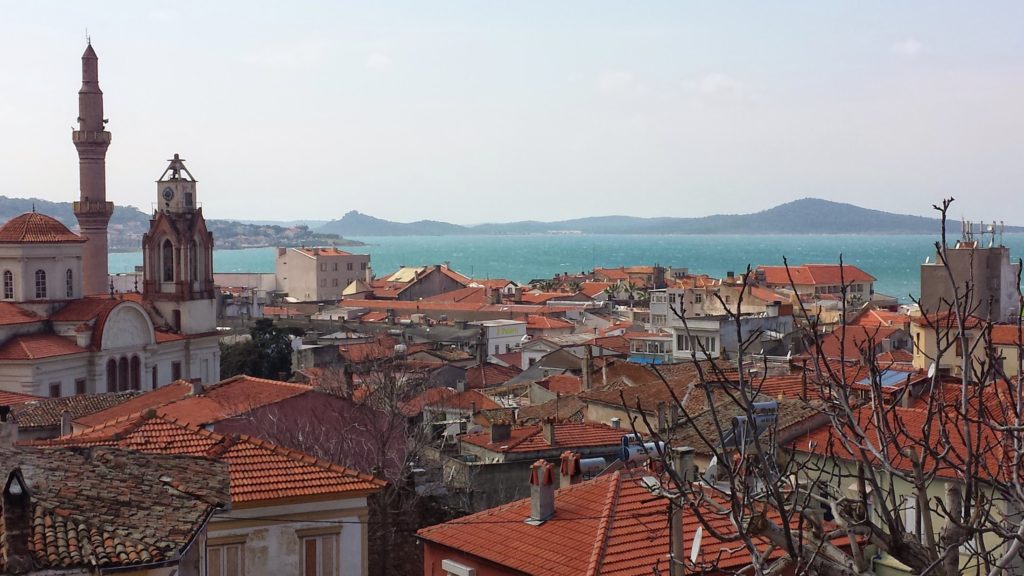 Suzanne blogs at Boomeresque
*****
Mongolia
When I was taking the Trans-Siberian Railway across Russia, I decided to take a detour south into Mongolia. I arrived in the capital city, Ulaanbaatar, and began looking into travel further into the Mongolian countryside. I quickly learned that Mongolia is a vast country with a limited network of roads and public transportation, so if I wanted to explore its more natural regions I would have to join an extreme tour.
Fortunately, Ulaanbaatar's hostels have an efficient tour organization system, posting upcoming extreme tours on their walls and inviting solo travelers to join in existing departures. At Golden Gobi Hostel I found an eight-day tour of the Gobi Desert that departed the very next morning and quickly added my name to the passenger list. The tour price included everything that I would need over the following eight days, including transportation, a driver, an English-speaking tour guide, food (with vegetarian-friendly options!) and everything we'd need for the two nights (out of eight) where we would camp in the Mongolian steppe.
To this day, my Gobi Desert tour remains one of my best travel memories. Our tour guide was very knowledgeable and personable, and our driver was an absolute expert (I still have no idea how he found his way around, without GPS, for the six days we spent off-roading!). We saw spectacular landscapes, encountered exotic wildlife and stayed with nomadic families who taught us all about their traditional lifestyle, from sleeping in yurts to herding goats to caring for baby camels. I would never have had these experiences if I'd tried to travel around Mongolia on my own, and now I'm looking forward to a return visit to explore the country's mountains and forests.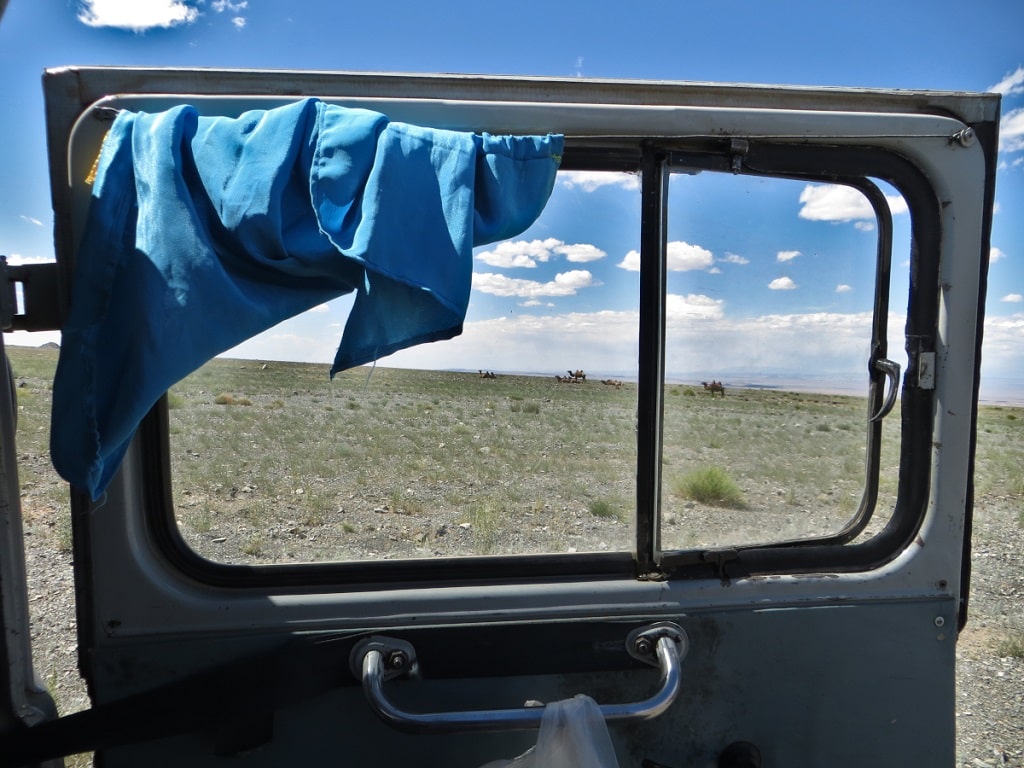 Carley blogs at Fearless Female Travel
*****
The Azores
I haven't taken too many group tours but the best one I ever went on was with Pure Azores on Sao Miguel in the Azores. The Azores are islands in the middle of the Atlantic that offer some of the most beautiful scenery on the planet. While the Azores, particularly Sao Miguel, are easily drivable, it is not always an option when there if you don't have a license or you are scared of driving in a foreign land. Pure Azores is one of the best companies for Azores tours in the islands and the guides were fun, knowledgeable, and really put a lot of passion into their work. I took two tours with them: one that covered the east side of Sao Miguel and one that covered the west side of Sao Miguel.
The meeting point in Ponta Delgada was convenient and the days were laid-back, yet jam-packed with amazing opportunities throughout the island. Both extreme tours stayed on schedule and allowed us to squeeze in a few extra sights that were incredible and kind of hidden gems that I didn't know existed prior. One of my favorite things about the tours with Pure Azores is that the guides were a bit younger and really showed enthusiasm about teaching tourists how to see their islands in a respectful manner and how to share the word about the Azores without promoting them in an unsustainable way. It enlightened me quite a bit and gave me the knowledge to promote the Azores in a way that would do these guides justice.
I definitely recommend Pure Azores for a group tour while on Sao Miguel- it was the best two days I have had traveling in years.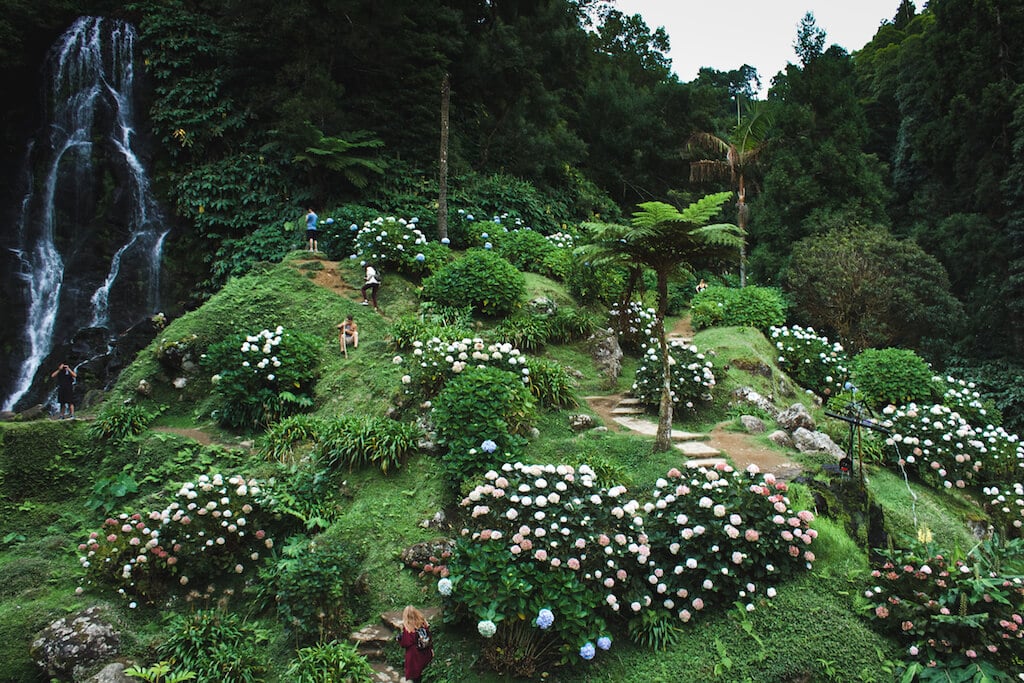 Megan blogs at Megan Starr
*****
The Amazon River
A tour on the Amazon Star certainly has a nostalgic feel. The po po po po po of the boat as it leaves dock sets the rhythm for this early morning excursion from Belem do Para in Northern Brazil.
The boat leaves from Marine Park on Avenida Bernardo Sayåo on the south side of the Belem peninsula excruciating early in the morning. Depending upon your hotel location you'll need to take a taxi to arrive at the dock at 4:45 AM. The boat lumbers down the Rio Guama and turns north to travel past Presépio Fort, Ver-o-Peso Market, the riverfront district of Cidade Velha (old town) and into Bahia do Guajará / Guajará Bay in the pre-dawn darkness.
We are on target to arrive at Ilha dos Papagaios the Island of Parrots before the sunrises and before the orange-winged amazons awake from their roost.
The captain cuts the boat engine as we curl in and drift past the southern tip of Ilha dos Papagaios. Long before you can see them you will hear them as the noise of the engine disappears in the still of the darkness. There is a cacophony of the thousands of parrots awakening. They begin flying test patterns above the island as the sun rises. The sky is filled with black dots and they only become recognizable as parrots when the sun finally rises. The parrots begin to fly off in pairs for a day of feeding.
The name orange-winged amazon may confuse as it is a mostly green parrot with blue and yellow feathers on its head. The orange feathers are in the wings and tail and are only visible when in flight.
You get a beautiful sunrise over the city of Belem as you motor back to across Bahia do Guajará. This tour concludes back at the dock by 8 AM so you have plenty of time for a city tour or you can add on a tour of Combu Island by boat.
Another extreme tour to consider is the sunset sail around Belem by Valverde Turismo. Beautiful views of the city from the water combine with music and dancing on deck as the sunset lights up Belem.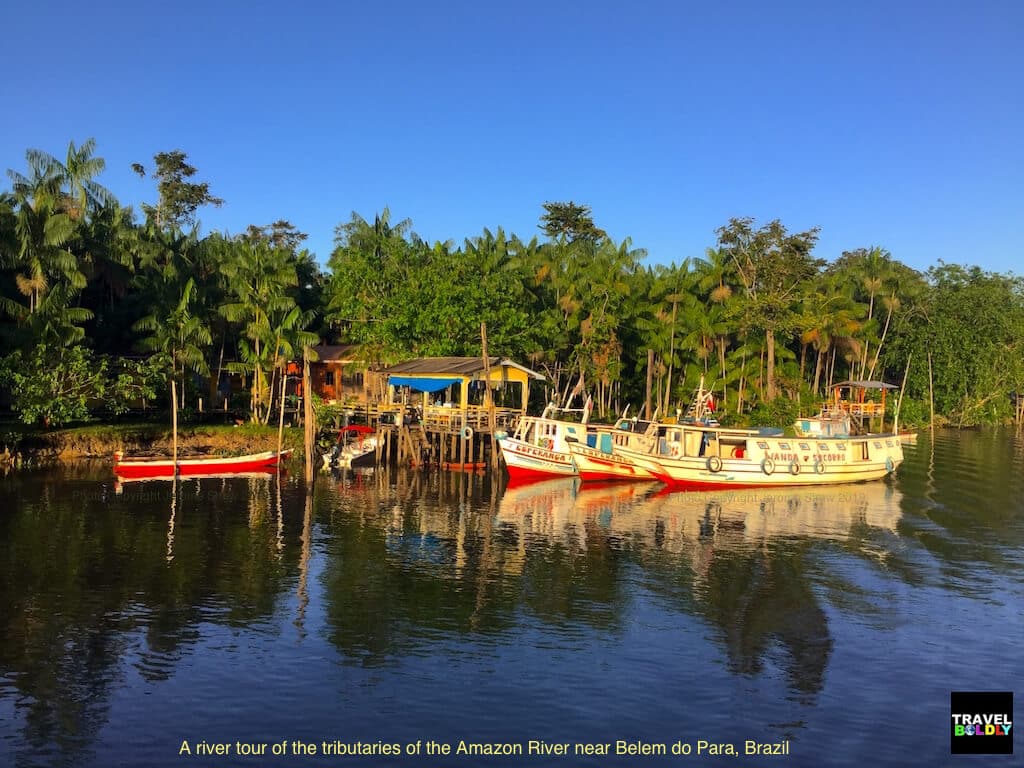 Jerome blogs at Travel Boldly 
*****
Uluru, Australia
I had been half-heartedly looking at visiting Uluru for years. As an Australian, I felt bad that I hadn't been yet nearly every person I met during my travels who had been to Australia told me how amazing it was. Thanks to the remote location, I thought I either needed a lot of time or a lot of money to be able to visit.
Then I came across "The Rock Tour". This is a budget tour out of Alice Springs to see Uluru, Kings Canyon and Kata Tjuta, and some of the other important places in the area. It runs every day, which was also important as I had to squeeze it into a small window of opportunity.
While there are some slightly different options, the most common extreme tour is a three day two night round trip from Alice Springs. It is aimed at the backpacker market, and accommodation both nights is sleeping on the ground in a swag. One night will be out in a bush camp under the stars, the other at the Uluru camp grounds.
I am generally not a fan of group tours – I'm not great at travelling with other people or with little flexibility – but we had a great group of seventeen people ranging from twenty-something backpackers to seventy year old retirees. I am somewhere in the middle. Myself and my husband were the only Australians on the tour.
The Rock Tour gave me the opportunity to see everything I wanted to in Australia's red centre for a budget price, in the right time frame, with a fantastic guide and a great group of people. I happily recommend it to anyone wanting to visit the area on a budget.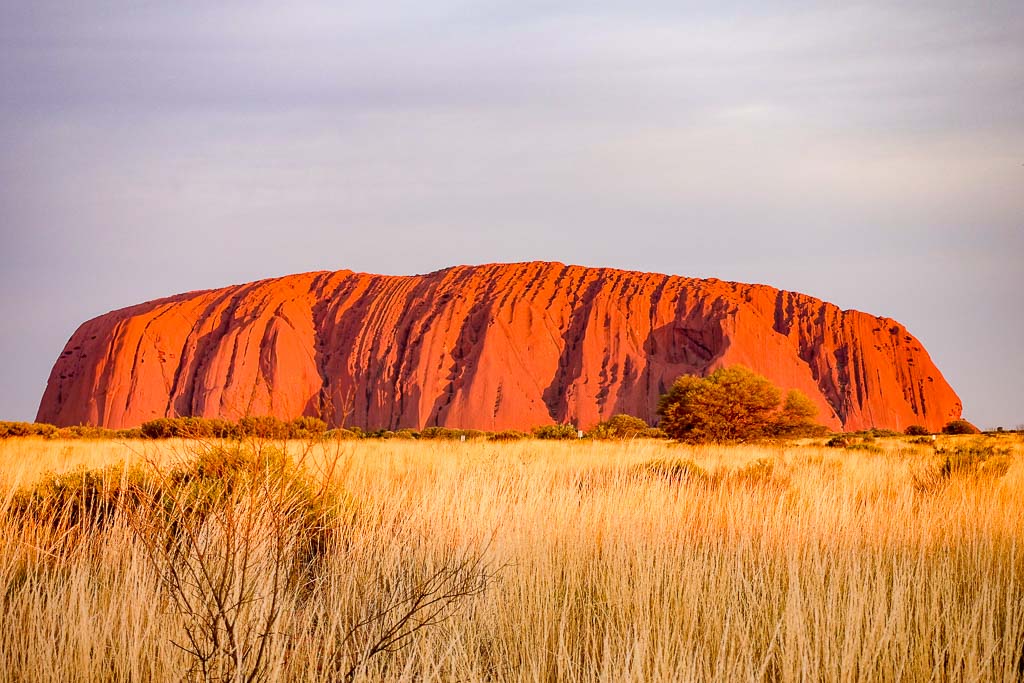 Josie blogs at Josie Wanders
*****
Extreme Tours in Lapland, Finland
Reindeer sleigh rides, sunrise husky sledding, and snowmobiling underneath the Northern Lights are just three of the extreme tour activities I got to experience on my recent group trip to the Arctic Circle! I joined this travel company called Flashpack for their popular 3-day bucket-list crushing adventure in Lapland, Finland – and it was truly a life-changing trip!
While it certainly pushes your limits when it comes to below freezing temperatures, it's all worth it for experiencing life in this winter wonderland. The entire region is a giant forest, and there's not a single tree that isn't completely covered with a blanket of snow.
I wanted to join them on this trip because I've always wanted to see the Northern Lights, but I quickly learned that just visiting Northern Finland during winter is a bucket list experience on its own! While I could have done this trip myself, I really loved the small group experience, and it was fantastic to meet fellow solo-travelers! I'd highly recommend it to anyone looking for a unique experience in the magical land of Narnia!
Read all about my Flashpack Finland experience for more info, and tons of more photos of my experience!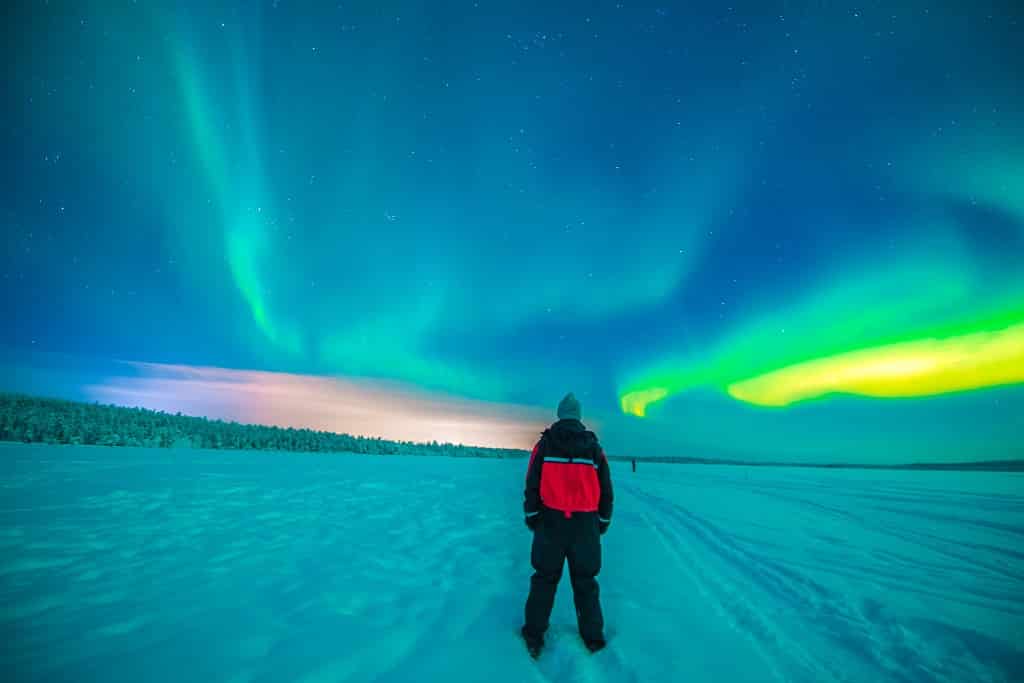 Dave blogs at Jones Around the World
*****
Extreme Tours in Kenya, Africa
Getting around Africa is a challenge, even for experienced travelers. Public transportation is minimal, border crossings can be difficult, and many roads are in bad shape. That's why I opted to go with an overland tour for my African excursion.
I chose an extreme tour with Absolute Africa because they seemed to strike a good balance between being affordable but still reputable and safe. My tour covered 52 days and took me and 15 other travelers through eight countries, starting in Kenya and finishing 4000 miles away in South Africa.
We slept in campgrounds, ate in local markets, and visited all the major attractions along the way, including the Namibian sand dunes, Lake Malawi, Victoria Falls, and national parks like Serengeti, Chobe, and Etosha. The tour was a good value, with a base price of around $60 USD/day, including lodging, most meals, and comfortable travel on a large truck.
Most of us did end up spending several hundred dollars more on some of the "optional excursions." This sort of pricing model was ideal because I could pay only for the experiences I really wanted. I was happy to spend extra cash to go skydiving in Namibia and visit the giant tortoises on Prison Island in Tanzania, while skipping other activities that didn't interest me.
On the safaris, I had life experiences that I never imagined, like hiking up close with wild rhinos, camping in the presence of hippos and hyenas, and seeing lions and elephants right next to our safari vehicles. There's no way I could've planned all these experiences on my own, due to the high cost and logistical hurdles.
Overland extreme tours provide extensive information about vaccinations, visas, and currency to help you plan everything in advance. I highly recommend an overland tour to anyone considering an extended trip to Africa.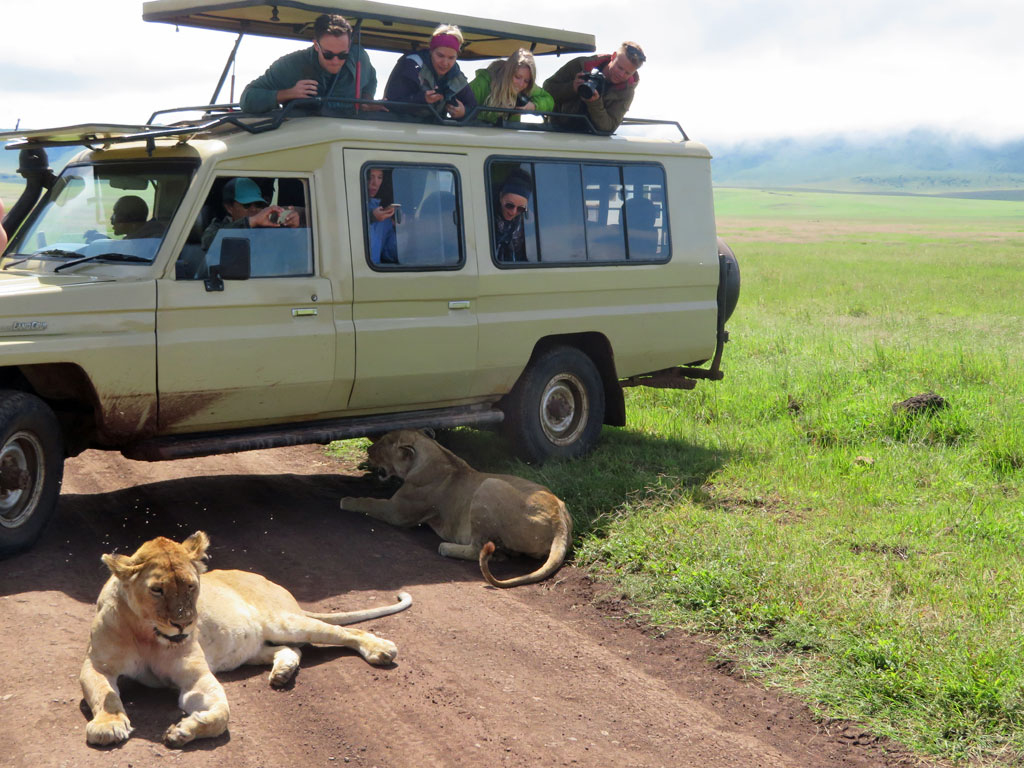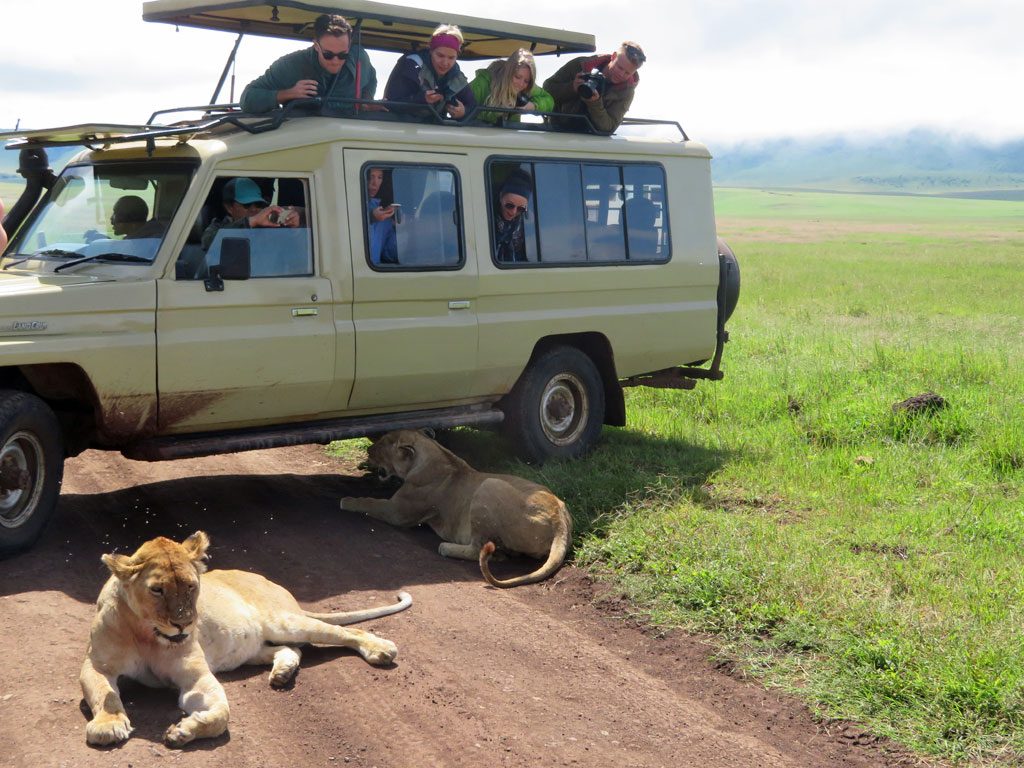 Scott blogs at Quirky Travel Guy
Click here for even more epic adventure tours and trips.
What are YOUR thoughts on small group travel and extreme tours to adventurous locations?  Which of these amazing trips do YOU want to go on?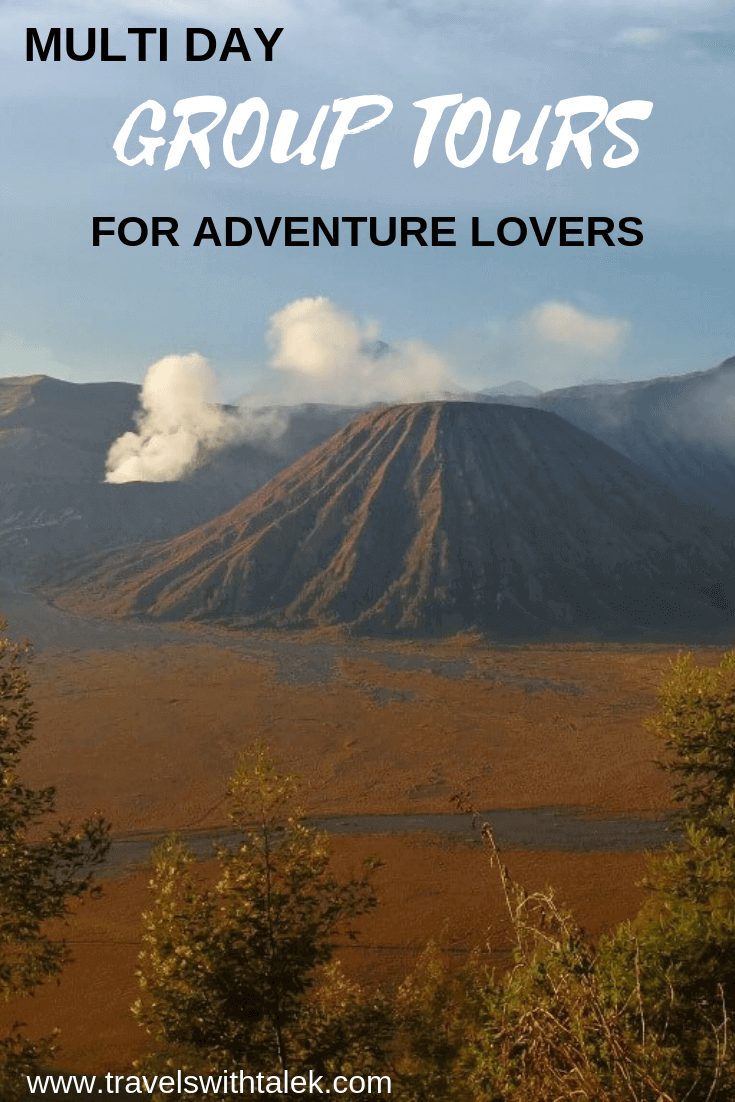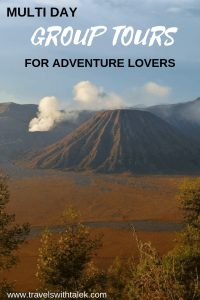 BTW, if you are getting ready for your trip, make sure to take advantage of these useful, money-saving links to book your trip:
I personally use, and can recommend, all the companies listed here and elsewhere on my blog. By booking through these sites, the small commission we earn – at no cost to you – helps us maintain this site so we can continue to offer our readers valuable travel tips and advice.