Travel mishaps and fails can really put a dent in your vacation time. The worse ones are the ones that you know you could have avoided. Here are a few classics that you just know were painful when they happened.  But there are also lessons to be learned from them.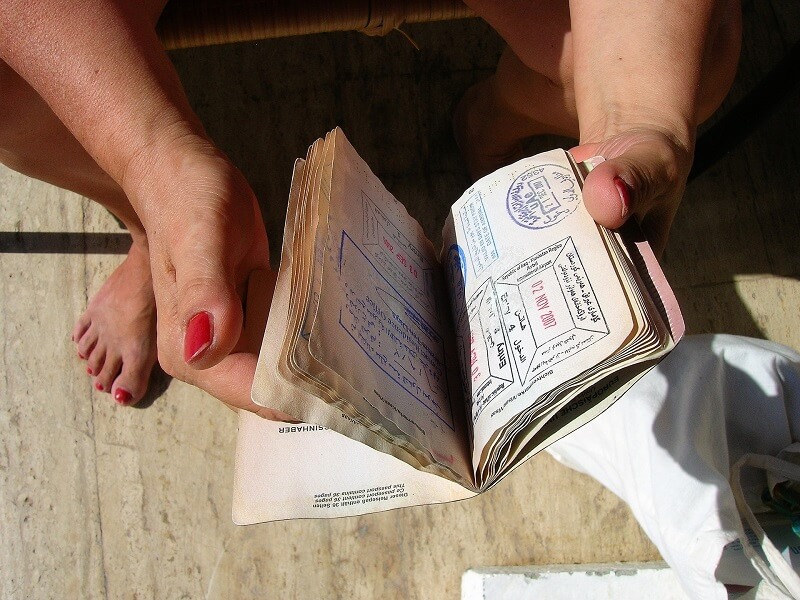 Lost passport in Rome
You know you had your passport.  After all, you entered another country. You left the arrivals hall, got to where you were spending all of your 4 days, threw your bags in the corner after unpacking and you didn't give that valuable document any more thought. And then, the day before you are about to fly home, you gather your valuables and find your passport isn't one of them.
This happened to us; the ultimate travel mishap.  Spending one and a half days out of four visiting a Rome police station and the British Embassy in the same city is not how we envisaged spending almost half our trip.
Here is what we learned:
1. When you have shown the nice man at passport control what he wants to see, PUT IT AWAY. Safely. Do not leave it just sitting on the back of your baggage cart.
2. If you claim for a lost passport on your travel insurance, be warned. It may have cost you £90, but if there are only 6 months left on it, you may only get £45 back.
3. Spending a day and a half sitting in a foreign police station and an Embassy waiting room is not as much fun as seeing the actual city itself.
It is no coincidence we haven't had another passport stolen since!
Richard blogs at Snaps and Stories
*****
Traveling with a 4-month valid passport for the first time
Content: One of the dumbest things I have ever done is booking a flight with a passport that has less than six months validity. International law says passports should be more than 6 months in order to be granted entry or exit abroad. The worst is, I only found out the night before my trip to Hong Kong. I tried to check-in online but the system wouldn't let me citing my passport had only 4-month validity. I decided to still show up at the airport. The Immigration Officer asked me if I'm aware that this could be a basis for me to not be granted entry in HK. I replied yes. She then told me to sign an Affidavit of Risk Awareness document. This means if the HK Immigration officer decides not to grant me entry, the Philippine Immigration isn't liable for this action. Guess what, everything was a breeze. The woman who stamped my passport in HK never said anything. Later on, I learned that travelling during non-peak seasons, HK accepts even a month-old valid passport! I wouldn't recommend it though. For your peace of mind and to avoid a travel mishap and fail, always make sure you have six months and enough pages on your passport.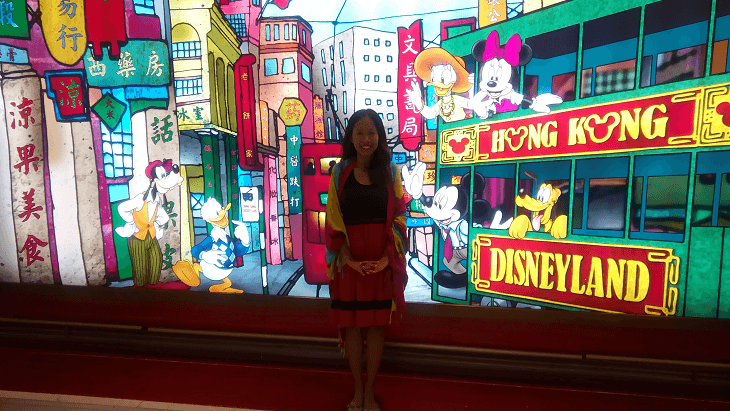 Maria Rona Beltran blogs at Travel with Maria
*****
Going through airport security with baby formula
When taking our young son on his first ever trip abroad we were still pretty clueless about travelling with kids. I had no idea that my partner David has packed a bottle of baby formula in the changing bag. We went through security and everything pretty flawlessly – or so it seemed. It was only when we were about to leave the airport restaurant to go to start boarding the plane that we realised that one of our bags was totally missing. David quickly ran back to security to see if he could find it and sure enough there it was. They had put the whole bag in quarantine because they had to test baby drinks to make sure they are nothing sinister. We have certainly learned to double check everything at security from now on, you just never know what they might want to double-check.
Natasha Haley blogs at MelDrums on the Move
*****
The importance of a first-aid kit
During my trip to Jordan, I decided that it would be a good idea to spend 7 days hiking from the lovely village of Dana to the famous Petra. On day 4 of the hike, I met the man who'd be my guide for the rest of the hike. I quickly learned that he hardly spoke English, but that didn't discourage me. I was there to hike and appreciate nature and he was a trusted guide who knew the area well. Pity we had to go off the trail due to bad weather conditions, and as he walked through some bushes, I followed him – only to badly injured my leg.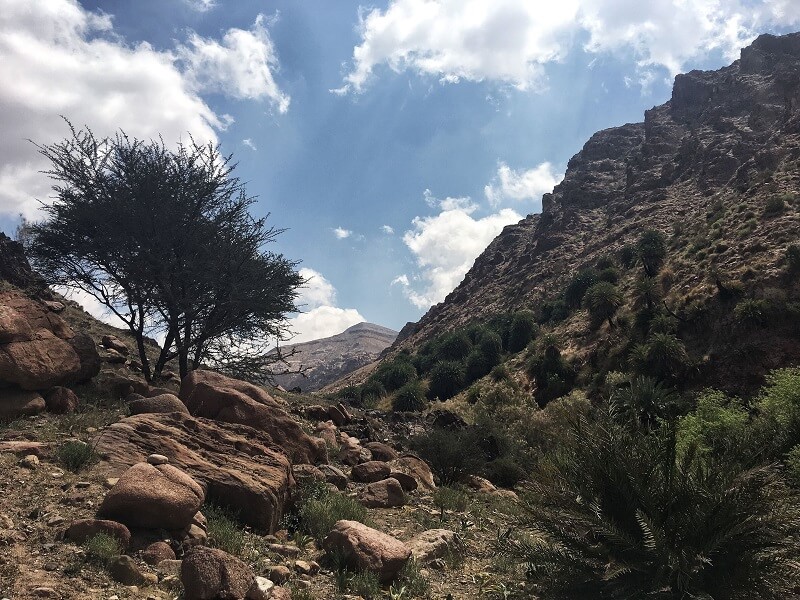 I was in the middle of nowhere, with no phone reception and it would have taken me 3 hours to walk back to the place where we started from. So, although I was in pain and bleeding, I decided to push through.  After 4 more hours of limping through the canyon, I made it to the camp where I finally managed to get hold of someone who spoke English and demanded to be taken to the doctor. He refused to put stitches despite my request – interesting enough, a few days later I saw another doctor in Jerusalem and he asked me why I was not given stitches for the wound.
Now I know that if I ever go on a multi-day hike, I have to carry an emergency aid kit, an easy way to avoid an epic travel mishap.
Claudia Tavani blogs at My Adventures Across the World
*****
Drones in Djibouti
I traveled to Djibouti with my best friend from Dubai on a Fly Dubai flight. We had not researched much about the country before going. In typical me fashion, I looked for places where no visa was required for either of us and which were possible to reach from Dubai easily as I live in Singapore and my friend lives in Dubai.
Djibouti came up on the list. My friend found a local agent who would take us around the main sights and so we were set to go. I failed to research a country which is largely unknown to most of the world. In my lack of preparation, I failed to realize that Djibouti is the largest military base to most of the world's powers in Africa. Thanks to its very strategic location at the horn of Africa between Africa and the Middle East in pirate-ridden waters, Djibouti is largely a safe haven for most of the military powers of the West. This became apparent as we started to descend into the international airport which looked more like a military runway in a Middle Eastern country at war. This would not have been a problem had I not foolishly decided to bring my drone because, well, wouldn't it be amazing to take aerial photos of those incredible chimneys and salt lakes? And it would have been, had my drone made it into the country.
At immigration, they were already suspicious that we wanted to enter as tourists. Needless to say, everyone else on the plane was a military contractor or worked for one of the armies in some way. After an hour of discussion, I could guess that the officers were discussing if we were spies as they were talking in French. Lost for words and for options, I started to cry. It always works. Eventually, we managed to make our way into the country without the drone. The drone and box stayed at the airport under the desk of the Customs Officer, until we recovered it upon our departure.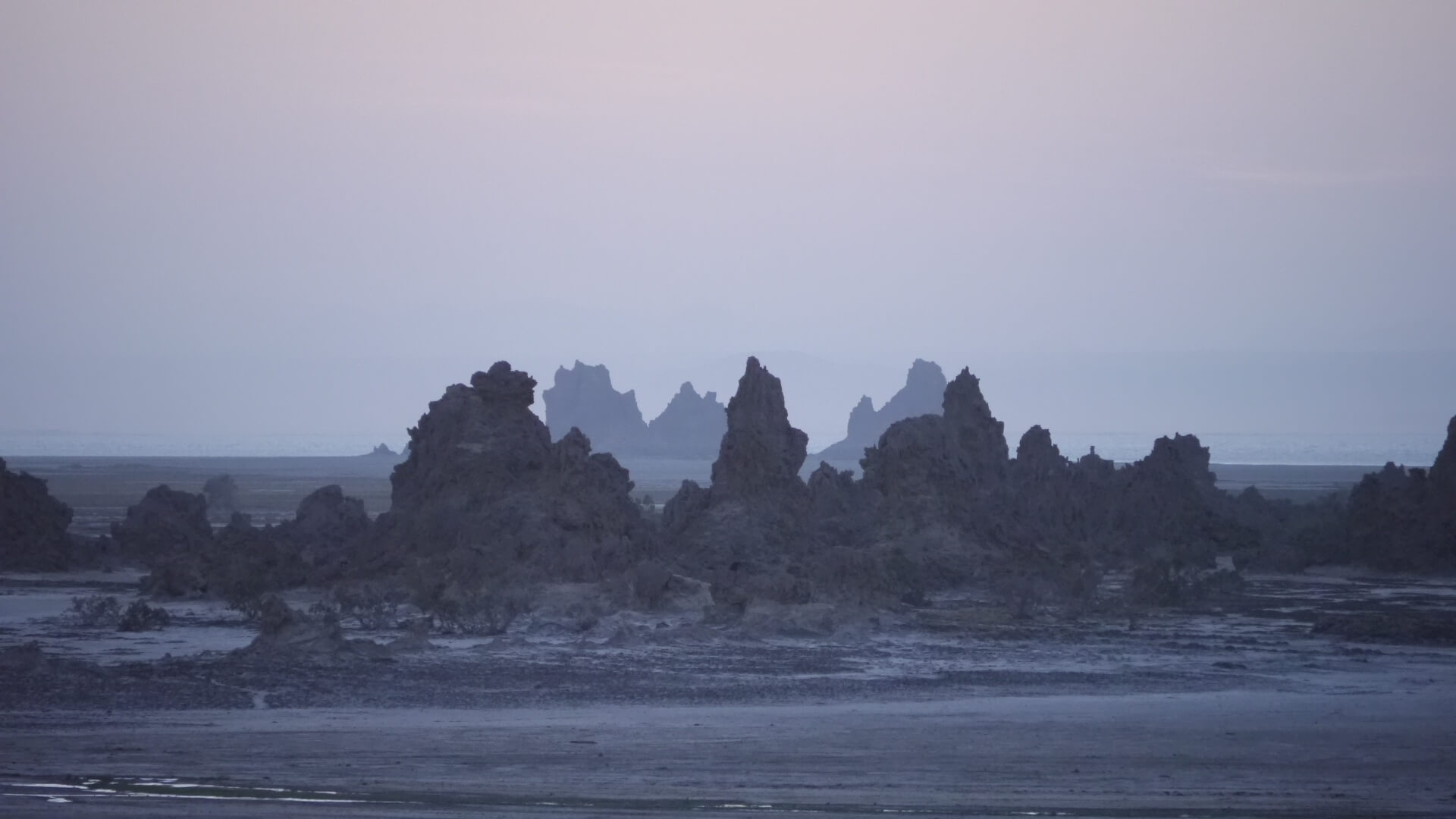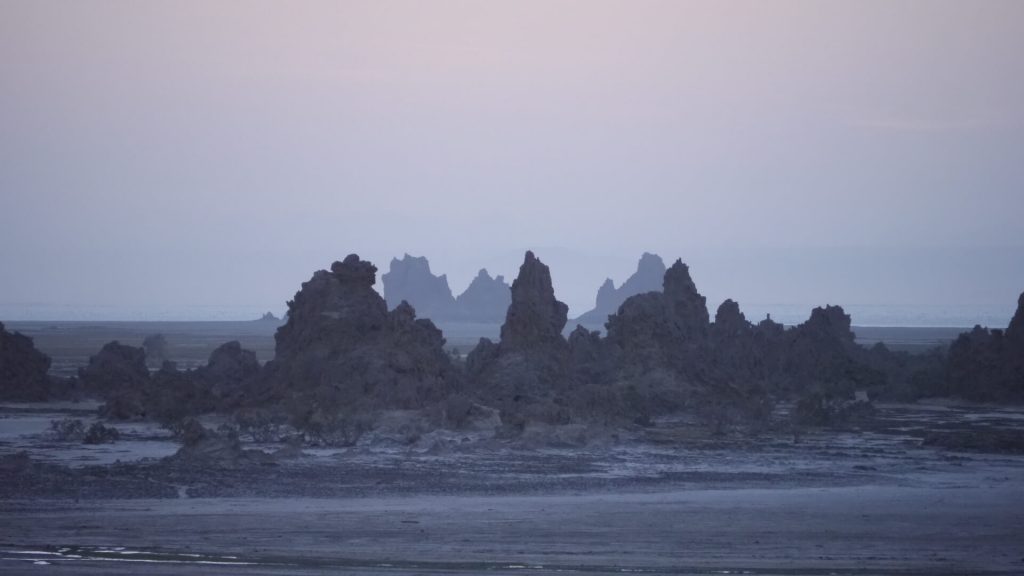 Lesson learned? Do not travel with a drone to a military base, or anywhere it is not welcomed into for that matter. Since then, I have made sure to research drone laws anywhere I travel before packing it.
Mar blogs at Once in A Lifetime Journey
*****
Journey to Kalambaka, Greece
Running late for a long-distance train scheduled to depart from an unknown platform at Athens' busy Larissa Station in approximately three minutes' time was Mistake #1. But it got worse.
The station attendant studied our ticket, which was mostly in Greek, while I silently panicked about the train we were about to miss – and with it, our chances of arriving in Kalambaka to visit beautiful Meteora. And then it came: one of those stomach-churning sentences every traveller dreads.
"Your ticket is wrong," she said, directing us to the back of the queue.
"So… no Meteora?!" I gulped, imagining an epic travel fail.
Another attendant patiently explained our error: our tickets were for a train departing not from Larissa Station, Athens, but from the town of Larissa. Which was more than 300 kilometers away. Perfect.
Two hours and some €60 later (on top of the €32 we'd already paid for the wrong damn ticket), we departed on the correct train to Kalambaka. Frustrating, but lesson learned: do not rush public transportation ticket purchases, EVER. And always double-check the date, time and actual location of departure!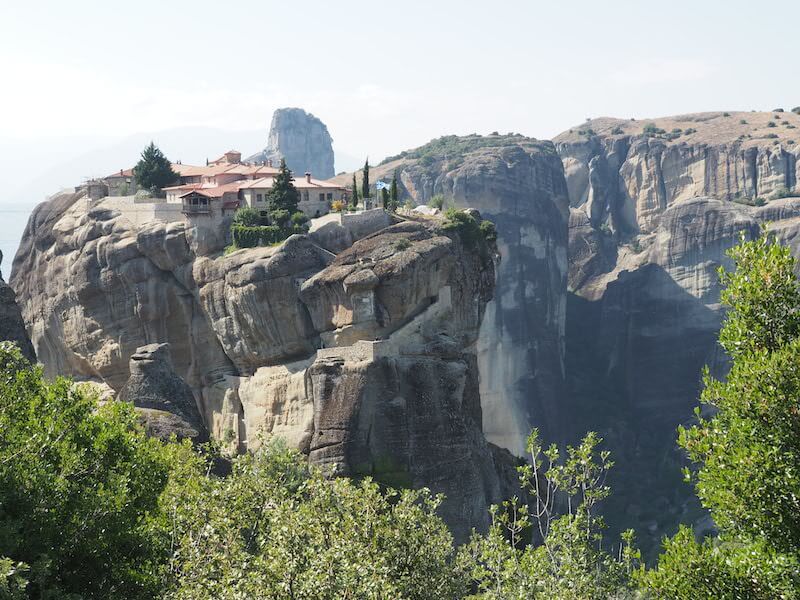 But finally reaching Kalambaka after a five-hour-plus train ride, getting our first peek at the cliff-top monasteries of Meteora made it all instantly worth it.
Sarah Trevor blogs at World Unlost
Visa fail in Thailand
It was a long time ago on my first ever trip to Thailand when I decided to travel around Thailand for 5 weeks. As you know you only get a visa for 30 days so I came up with the brilliant idea to do a visa-run in the middle of my trip. After almost two weeks I traveled on a bus for about 5 hours from Phuket to Ranong and spent the night in a ramshackle guesthouse. The next morning I met up with a guy who was arranging my visa run to Myanmar. My visa for Thailand was still valid until May 20th, but I needed that extra week so going in and out would get me another 30 days to stay in Thailand. They stamped me out of Thailand, put me on a boat, got off in Myanmar and got a couple new stamps in my passport. I bought some outdated Myanmar bank notes from a couple happy kids and hopped back on the boat to Thailand. The Thai border control stamped me back into Thailand but when I looked at my stamp I was like huh!? Sorry, Sir, my visa was valid until May 20th, I just did a visa run and you give me a new visa until May 18th? I think something went wrong. No Sir, new rules! If you come in overland you only get a visa for 15 days. Are you kidding me? LOL! I was screwed. Read the fine-print to avoid travel mishaps and fails!
Tom Grond blogs at Travel Tom Tom
*****
Getting Ripped off by a police officer in South Africa.
This year, I travelled to South Africa and drove around the main areas in a rental car.  One day I went to Cape Town's Camps Bay, located right at the beach and known as a perfect getaway for everyone who is looking for either a dip in the ocean or a beautiful sunset spot. As I drove along the coastal highway I saw a police car behind me. I turned into a small side street to my left as I was looking for a parking spot. As I entered, I was pointed to a parking spot by one of those parking officers that help drivers find parking and watch cars when you are gone. As I parked, I realized that I was facing the wrong direction and very close to a stop sign. Hence, I thought about it and had a look around before stopping the engine or even leaving the car. While doing that, a police lady stepped out of the police car, that was following me and told me I was parking completely wrong. I explained that I just thought about that and that I hadn't even parked my car yet as the engine was still running. She didn't believe me, asked me where I BOUGHT my driving license, got really mean towards me and asked me to come to the police station with her.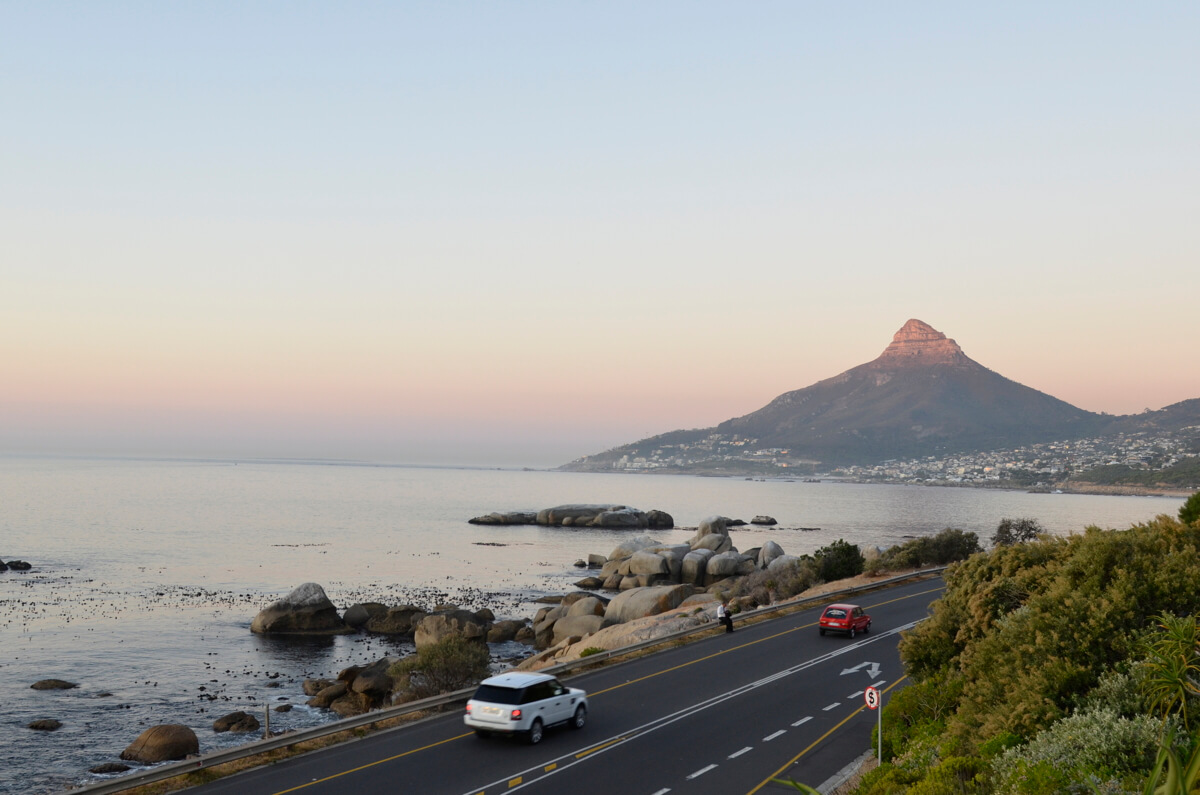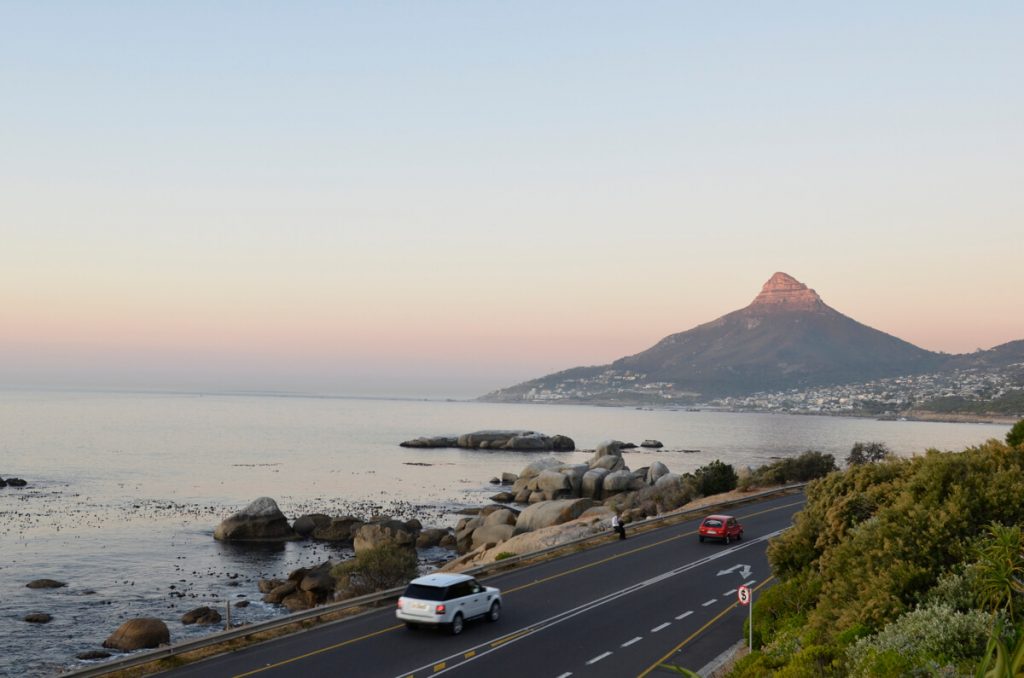 In the end, I had a massive and very aggressive discussion with the police officer team – up until the point, where I went to an ATM, got some cash, put it on the table and simply left. As a summary: Do not follow the parking guys blindly as I think they do sometimes work together with the police in South Africa in order to get some extra cash.
Anne Steinbachblogs at Travellers Archive.
Read part one and see how other travel fails were conquered.
What travel mishaps and fails have you encountered that you believe you could have avoided?