The best way to experience Cuba legally and hassle-free is with a Cuba Cultural Tour organized by people who know the country.  That's the kind of experience you will have with a Cuba Cultural Tour through Travels with Talek.
Staying in a Havana  Bed and Breakfast or "casa particular" hosted by a Cuban family ensures a more authentic experience and supports private enterprise and the Cuban people.  Here is where you can enjoy a Cuban breakfast which always includes delicious tropical fruits; mango, pineapple, papaya and guava.
Visit an agro-market, shops and food distribution points around Havana to better understand the daily lives of typical Cubans.
Old Havana is full of colonial history and architecture. Seeing the areas where history was made is a great learning experience.
Reviews:
"We loved it! We both agree it was a packed tour, filled with interesting and fun events, and we don't feel like we missed out on anything."
"The walking tour on the first full day was very interesting."
"We really enjoyed the activities selected for the itinerary."
"We enjoyed all of the roof top views."
"Thanks again for a fantastic trip!"

Jack and Rose J. Key West, Florida
Meet and chat with local artists, historians and entrepreneurs. The Fabrica de Arte Cubana or F.A.C., a performance and exhibition center for Cuban artists, is a revelation. Spread over three floors of a renovated cooking oil factory in Havana's Vedado neighborhood, the F.A.C beautifully displays current Cuban artistic achievement.  All artists can exhibit their work here; dance, photography, painting, fashion, music, cinema.  It is just one of the spots that characterize Hidden Havana somewhat off the beaten path.
All meals throughout the Cuban Cultural Tour are at privately-owned Havana restaurants or "paladares" that support the nascent entrepreneurial class. Sampling traditional Cuban food is a big part of the Cuba Cultural Tour.
Experiencing Havana's rooftop culture is always a unique experience.
Reviews:
"A beautiful experience"
"Talek has clearly done her home work."
"Would love to go back and explore the other cities."

John M. Tampa, Florida

Take a cooking class from an expert cook and help prepare the meal. A delicious accomplishment!
Visiting a local senior citizen center to donate goods is a highlight. One of the seniors had just gotten married. Another one sang for us.
Visit the Valley of Vinales, one of the most beautiful natural wonders on earth and a UNESCO world heritage site.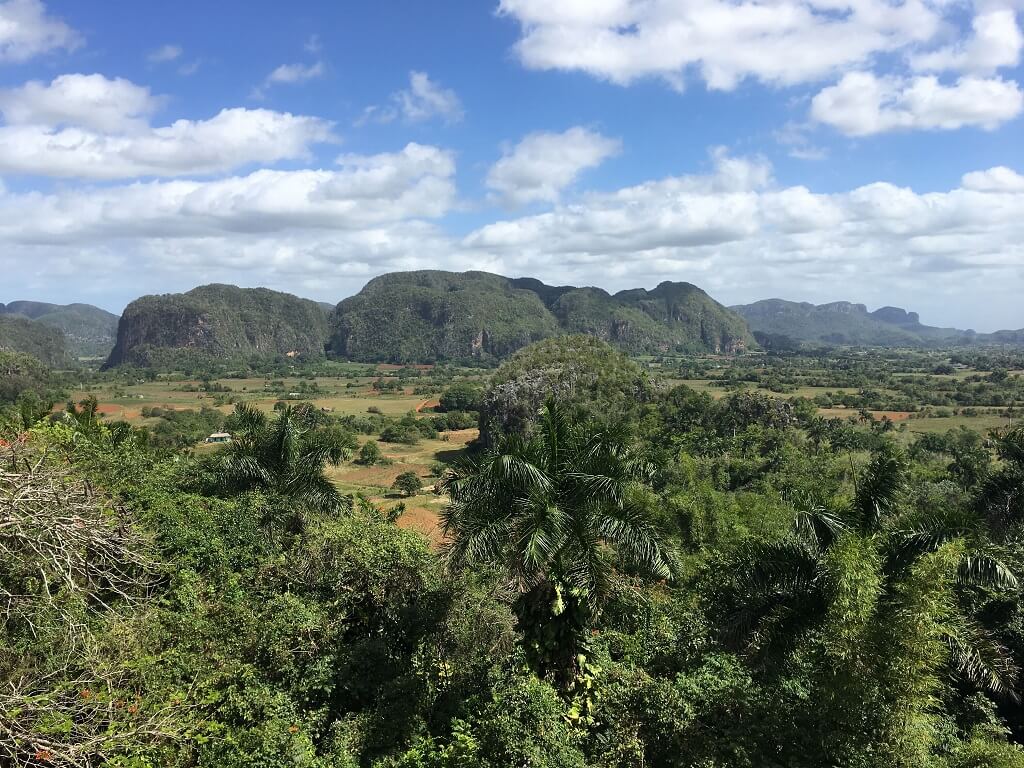 Meet with local farmers at the tobacco plantation and learn about the production of this key crop.
Explore the area's network of caves and underground rivers and learn about the area's geography and preservation efforts.
Reviews:
"I've been home just a few days, and I'm still in awe over my experience with the Cuba Culture Tour. Not only was it well-organized, but there was so much substance to this tour. You not only got to see Cuba, but you got to KNOW Cuba. Talek provides so much insight on the culture, history, food, and best of all, the people. My favorite part of the Cuba Culture Tour was staying with the locals, eating the meals they prepared for us, and even helping prep the food for them. Besides that, the day trip to Viñales to visit the tobacco farm, the underground river, and the limestone hills was just AMAZING! I'd love to go back any day!"

Jaems B. Utah
Sustainability and eco-friendly production are major topics of discussion at the farm-to-table restaurant visited.
Traveling around Cuba in different vehicles including classic American cars is an experience to write home about.
A Cuba Cultural Tour offers an opportunity to experience Cuba, not just visit it. Our most recent tour, featured here, was organized for a private group of social media influencers.
Do you have a private group interested in a Cuba Cultural Tour? Or do you want to join an upcoming tour?  Let us know.  All tour attendees receive a free copy of my book, "Don't just travel to Cuba, experience Cuba" for sale on Amazon.
If you like cultural tours, you might also be interested in a China Cultural Tour visiting Shanghai, Xi'an, Beijing and Xitang.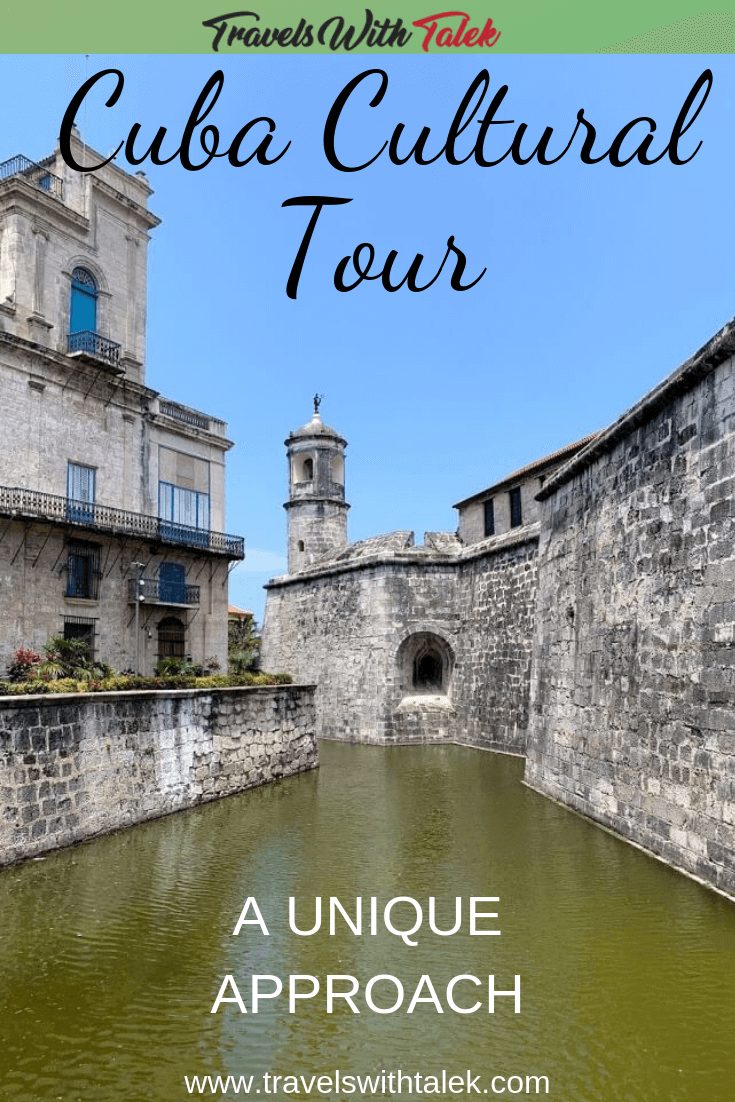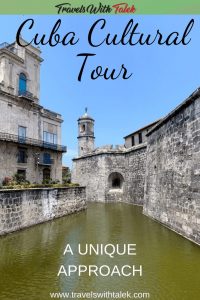 PIN ME TO PINTEREST!
BTW, if you are getting ready for your trip, make sure to take advantage of these useful, money-saving links to book your trip:
I personally use, and can recommend, all the companies listed here and elsewhere on my blog. By booking through these sites, the small commission we earn – at no cost to you – helps us maintain this site so we can continue to offer our readers valuable travel tips and advice.